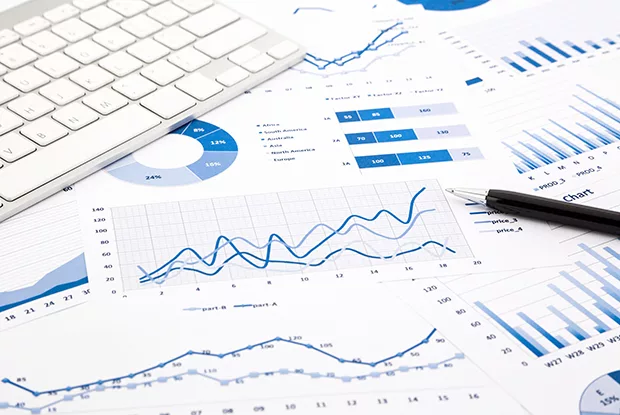 U.S. payrolls for July increased by a stronger-than-expected 943,000 jobs on net. Second quarter real GDP expanded at a robust 6.5 percent annualized rate. Yet, July auto sales sank to a recessionary 14.8 million units. Contradictory data this summer shows how unusual this economy is.
The huge gain in July payrolls, and the associated drop in the unemployment rate to 5.4 percent, was fueled by restaffing in leisure/hospitality and government. No doubt that those jobs are important and will generate further economic growth. But it is fair to say that the huge job gain in July does not necessarily represent a surging economy as much as it represents a re-staffing economy.
The broadest measure of labor engagement is the employment-to-population ratio. That ratio elevated steadily in the 1960s, 1970s and 1980s as more women entered the workforce. The ratio peaked in the 2000s at about 48.6 percent. It dipped to 41.8 percent in the second quarter of last year. Since then, we have climbed back to 45.9 percent. We expect the employment-to-population ratio to continue to climb from here, but at a slower rate than the recent rebound. The ratio tends not to stabilize. Instead, it tends to show long-term and medium-term cycles. If the overall ratio is now on a downcycle after the 2007Q2 peak (big "if"), then job creation may not be as central to overall economic growth in the future. Business investment and capital deepening may become more central issues.
Another issue of concern in recent data is how seasonal adjustment mechanisms are performing when normal seasonality is overwhelmed by extraordinary events. Automakers extended their normal summer closures this year. Holiday activity was choked off in some areas due to coronavirus concerns. School calendars and work schedules have been upended. So we expect to see more unusual data in the coming months for purely mechanical reasons. We also expect to see more unusual data due to idiosyncratic issues as some businesses normalize further, some succumb to "creative destruction" and others are buffeted by new policy actions.
The strong headline GDP numbers for the second quarter belied unsettled sub-components. Consumer spending in Q2 was boosted by fiscal stimulus late in Q1. We expect third quarter GDP to show a step down in consumer spending growth. Real business fixed investment increased in Q2 at a good-but-not-great 8.0 percent annualized rate. Business investment in structures was a drag. Real residential investment was also a drag, declining at a 9.8 percent annualized rate. International trade was a slight drag on headline GDP. Inventories are one of the big backstories in 2021 GDP. Normally, inventory accumulation adds to GDP growth at the start of an economic expansion. However, because of supply chain constraints, inventories subtracted from headline GDP in both 2021Q1 and Q2. Total real government spending was also a weight on Q2 GDP, declining at a 1.5 percent annualized rate with a noticeable contraction in federal nondefense spending. In short, it was a very abnormal GDP report, with a positive headline number due to fiscal stimulus. We look for a step down in Q3 real GDP growth as consumer spending levels out.
Normally, with strong job growth and robust GDP expansion we would expect consumers to put the pedal to the metal on new car purchases. However, dealer lots are featuring more concrete than wheels lately due to ongoing supply chain constraints, requiring manufacturers to throttle back assembly lines. Because of recent extraordinary events, it makes more sense to look at non-seasonally adjusted auto production data than the usual seasonally adjusted data. The good news is that the "raw" vehicle production data shows increased production in May and June after the April low of an 8.668 million unit annual production rate. The pre-pandemic production rate was about 11 million. It is still too early to say that the rebound trend is enduring, but at least it is encouraging. Elevating consumer confidence, re-engaged labor, high personal savings and pent up demand will fuel strong demand once vehicles are available.
Robert Dye is vice president and chief economist for Comerica. Daniel Sanabria is senior economist for Comerica.