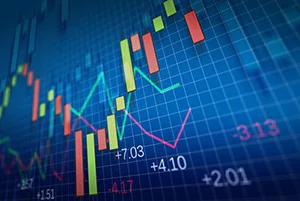 Growth slowed in the spring after a solid first two months of the year. Much of the country enjoyed unseasonably warm weather in January and February, boosting face-to-face economic activity: Foot traffic at car dealerships and open houses, leisure and business travel, and so on.
This boost faded in the spring as weather affected consumer behavior less. Housing starts, retail sales, sales of cars and existing homes, and manufacturing output all were lower in March. More recently the Fed's gold-standard economic survey, the Beige Book, downgraded its view of growth in April to "overall economic activity was little changed in recent weeks," from "economic activity increased slightly in early 2023" in the late February release.
Real GDP growth was likely around 1.3% in the first quarter, slower than the 2.6% of the fourth quarter of 2023, and will likely downshift further in the rest of the year.
Similarly, the labor market kicked off the year very strong, but looks set to cool. Job growth averaged 345,000 per month in the first quarter and the unemployment rate held near a half-century low. Forward-looking indicators tell a different story, though: Job openings fell by over a million in January and February, layoff announcements rose sharply in the first quarter, and continued jobless claims are at the highest since late 2021. Wage growth has slowed, too, though it is still higher than its pre-pandemic average.

The good news from this cooling economy is that inflation is slowing, too. CPI inflation came down to 5% in March from a 9% peak last summer as prices of food, gasoline, and durable consumer goods leveled out, albeit at high levels. House prices are down about 5% on average across the country from their mid-2022 peaks, and rents for new leases are flatlining, so the average American will experience less cost-of-living pressures from shelter expenses in the second half of 2023.
The one category of inflation that remains stubbornly high is labor-intensive services like children's music lessons, car repairs, veterinarian services, and daycare charges—this will likely keep the CPI above the Fed's target throughout 2023.

The Fed looks set to make a final quarter percentage point rate hike for this cycle at their early May decision, then wait for tight monetary policy to deliver a broader-based slowdown of inflation and a less tight labor market. The Fed is likely to pivot to rate cuts once they have a few months of data in hand indicating the economy has entered a recession; macroeconomic data could show this as early as this fall. A debt ceiling crisis would likely cause the Fed to cut rates even faster.
On the other hand, the Fed could hold its policy rate above 5% into 2024 if growth holds up and the economy ekes out a soft landing.
Bill Adams is senior vice president and chief economist at Comerica. Waran Bhahirethan is a vice president and senior economist at Comerica.