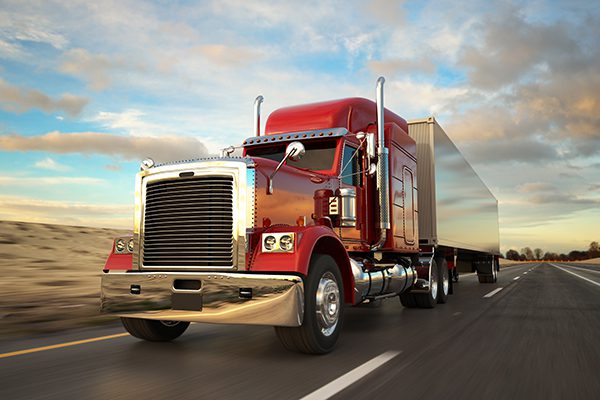 The pandemic is fueling increasingly high rates for freight transportation, and it's leading to wage gains for truckers and putting more freight handlers on the road, according to supply chain experts Robert Handfield (an economist at North Carolina State University) and Jason Miller (an economist at Michigan State University).
From freight rates to e-commerce dropping in the fourth quarter of 2021, the pandemic continues to fuel odd economic consequences, even before the war in Ukraine roiled world markets and threatened to ratchet up inflation, including record gasoline prices at the pump.
Freight transportation remains essential to the U.S. economy. More than 15 billion tons of goods worth more than $9 trillion were moved in 1998 — just a year after freight rates began a period of relative stability for almost two decades. And like many things, the pandemic upended the normal rate of increases for freight transportation too. Freight prices plummeted in the early days of the pandemic.
But they've been climbing for months and continue to rise.
As the need to stay at home shifted much of U.S. discretionary spending from services to goods, supply chains couldn't bear the intense demand for goods in the new pandemic economy, economists have said. That demand continues to fuel increasing freight transportation rates, which are now seeing 45.7 percent more for their services than in January 2020, according to Handfield and Miller.
Handfield said he expects that transpacific shipping will likely stay strained for the foreseeable future, and shortages are likely to persist "in virtually every handoff of product from Asian factories to U.S. store shelves."
Handfield added that "includes shortages of containers, chassis, vessels, as well as deficit in marine terminals, warehousing and rail capacity. This has created havoc — exponential rate increases in ocean freight and reliability rates in the low teens."
Despite the increased costs, freight transportation will continue to be essential to the national supply chain. The Environmental Protection Agency projects that although freight is a major source of greenhouse gas emissions, it will likely increase as shipments of U.S. goods grow by 23.5 percent in 2025 and 45 percent in 2040. Those figures could be even higher if the pandemic trend of higher demand for goods rather than services continues after the end of the pandemic.
Meanwhile, inbound international air freight prices from Asia to the U.S. have soared more than 103 percent since January 2020, according to Miller and Handfield's analysis of BLS data. That could continue to rise with the war in Ukraine feeding sky-high fuel costs.
With all that freight activity, shipping and logistics jobs have soared. Warehousing is now the fastest-growing employment sector in the U.S. economy, up 59.3 percent from January 2018 to January 2022, according to Handfield and Miller's analysis of U.S. Census Bureau data.
Employment in the trucking industry also has grown steadily from a sharp drop after the early pandemic months. In January 2022, U.S. roads saw close to 1.56 million truckers, surpassing even the industry's 2019 high watermark of about 1.54 million jobs.
Miller said hourly earnings for freight truckers have trended upward since 2018. But they've been rising more sharply in the past couple years. As of January 2022, freight carriers are earning 41.6 percent more than they were in April 2020.
"We should start to see trucking capacity start to ease by the second half of the year once we are past July 4, barring something strange happening," Miller said in an email. "One thing to keep in mind is that, while employment in truck transportation is up (about) 34,300 as of January 2022 (relative to January 2020), the vast majority of this gain is due to jobs being added to general freight."
In other words, most of the new jobs in shipping are for local carriers handling goods people purchase on the internet.
"Employment is essentially flat for long-haul dry van trucking," Miller said.
But that dynamic may start to change somewhat too, with e-commerce levels subsiding somewhat in recent weeks as more people return to shop in brick-and-mortar stores.
Internet sales in the fourth quarter of 2021 dropped back down to 2018-2019 levels as COVID-19 cases dropped from an earlier surge fueled by the omicron variant.
"It's just natural that during COVID. E-commerce levels went somewhere on the order of 35 percent of all retail orders … (and) as the mask mandates have come down and vaccine rates have gone up, you're starting to see more people going to shop in person," Handfield said. "I think people like the social aspect of shopping in person, and I think that's what we're starting to see here as well."