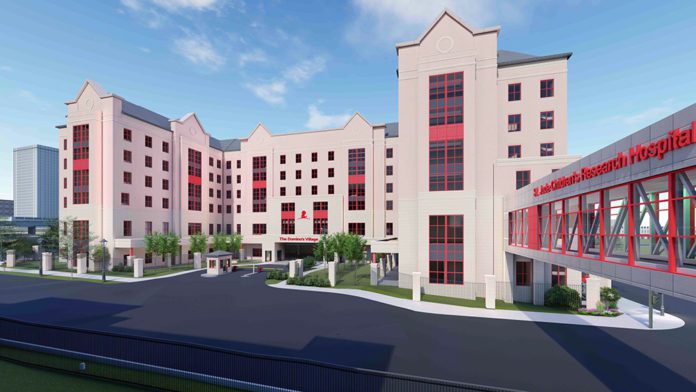 ANN ARBOR (PRNewswire) — Domino's Pizza, Inc., the largest pizza company in the world based on global retail sales, is announcing its commitment, together with its franchisees, to raise $100 million over the next 10 years for St. Jude Children's Research Hospital. The commitment is the largest in the history of St. Jude.
In honor of the historic pledge, St. Jude will name its newest housing facility The Domino's Village, which will be located on the St. Jude Children's Research Hospital campus. The housing facility will feature 140 fully-furnished apartments, with one, two, or three bedrooms, designed to accommodate different lengths of stay and family sizes. Construction planning for the new facility is underway and it is anticipated that the facility will open for patient families in the spring of 2023.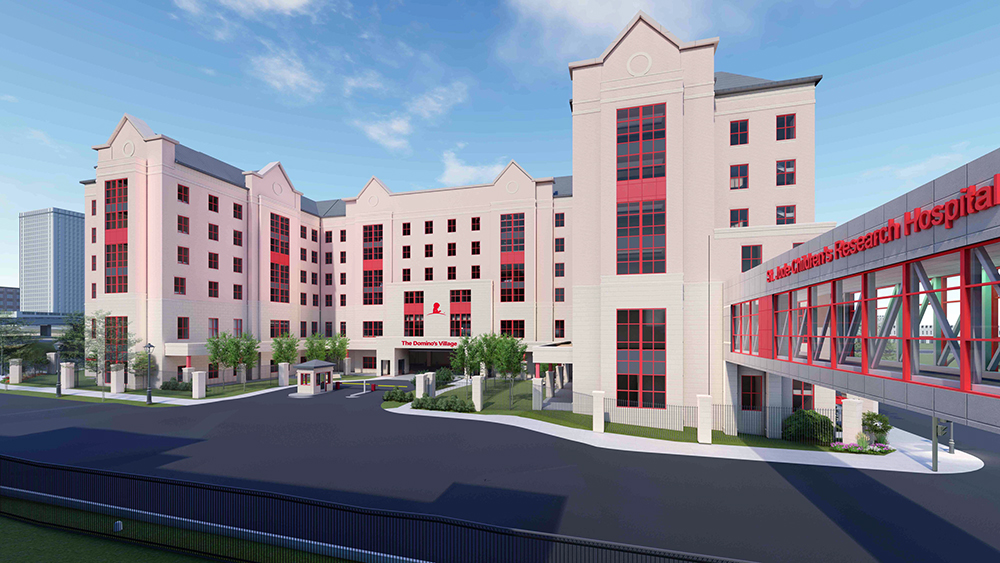 Domino's, with the support of its franchisees, named St. Jude its national charity partner in 2004. Since then, Domino's and its franchisees have raised more than $68 million for the kids of St. Jude, primarily through the annual St. Jude Thanks and Giving campaign. Customers also can round up their order total and donate the change to the kids throughout the year on dominos.com.
"St. Jude and its Thanks and Giving campaign have become part of the Domino's culture, and we are proud to commit to the organization for the long term," said Ritch Allison, Domino's chief executive officer. "Everyone at Domino's is honored to have the opportunity to bring to life a building that will offer community, comfort and care to patient families at St. Jude. We hope it stands as a physical representation and reminder to all on the St. Jude campus that Domino's and customers of the brand care, and we will continue to support them."
More: State Launches First-in-Nation Program to Offer Frontline Workers Tuition-Free Path to Community College
More: Ambassador Program Will Educate Businesses on Workplace Safety Guidelines
More: Experts: Commercial Real Estate Industry Sees Hardships Yet Continues to See Hope on the Horizon
The Domino's Village will offer patients and families convenient access to treatment facilities on campus. Similar to other St. Jude housing facilities, The Domino's Village will be a home away from home for patient families, offering a peaceful respite with living, dining and play spaces for patient family residents to enjoy.
"Domino's, in partnership with its employees, franchisees and customers, is the model of the power of corporate purpose to change the world, and has been since 2004," said Richard C. Shadyac Jr., president and CEO of ALSAC, the fundraising and awareness organization for St. Jude Children's Research Hospital. "This new, generous gift is the largest commitment in the history of our organization, and every Domino's employee, franchisee and customer should be proud to be part of this selfless act of making the world a better, more compassionate place. The Domino's Village will provide a home-away-from-home for the thousands of kids and families who come to St. Jude from around the world. They will forever be transformed by the generosity of Domino's in their greatest time of need."
St. Jude treats children with cancer, blood disorders and related life-threatening diseases. St. Jude treats about 8,500 patients each year, from the U.S. and around the world. In addition to housing and food, St. Jude offers an on-site school and numerous other services for patients and their families. Families never receive a bill from St. Jude for treatment, travel, housing or food, because they believe all a parent should have to worry about is helping their child live.