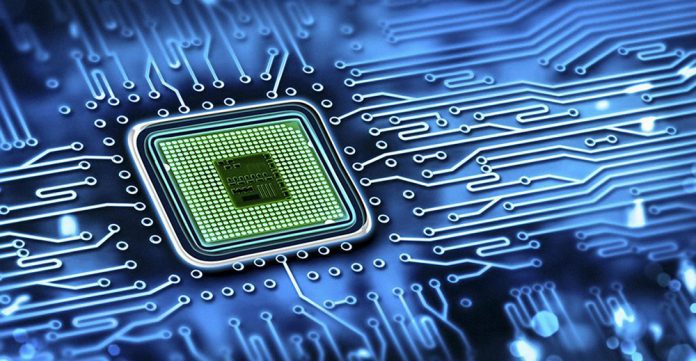 The U.S. Department of Commerce on Tuesday released its strategy outlining how the department will implement $50 billion from the bipartisan CHIPS Act of 2022, signed by President Biden last month.
The CHIPS for America program, housed within the Department's National Institute of Standards and Technology, will revitalize the domestic semiconductor industry and spur innovation while creating good-paying jobs in communities across the country.
"Rebuilding America's leadership in the semiconductor industry is a down payment on our future as a global leader," said U.S. Secretary of Commerce Gina Raimondo. "CHIPS for America will ensure continued US leadership in the industries that underpin our national security and economic competitiveness. We are once again making things in America, revitalizing our manufacturing industry after decades of disinvestment and making the investments we need to lead the world in technology and innovation."
Funded through the CHIPs and Science Act, the plan hopes to accelerate microchip manufacturing, which slowed during a global shortage that affected the automotive industry and revealed problems with the supply chain.
The strategy outlines the initiatives, strategic goals, and guardrails guiding the CHIPS for Americaprogram.
The program's four primary goals are:
Establish and expand domestic production of leading edge semiconductors in the US, of which the US currently makes 0% of world's supply
Build a sufficient and stable supply of mature node semiconductors
Invest in R&D to ensure the next generation semiconductor technology is developed and produced in the US.
Create tens of thousands of good-paying manufacturing jobs and more than hundred thousand construction jobs. This effort will ensure the pipeline for these jobs expands to include people who have historically not had a chance to participate in this industry, including women, people of color, veterans and people who live in rural areas.
The program supports three distinct initiatives:
Large scale investments in leading edge manufacturing: The CHIPS incentives program will target approximately three quarters of the incentives funding, around $28 billion, to establish domestic production of leading-edge logic and memory chips that require the most sophisticated manufacturing processes available today.
New manufacturing capacity for mature and current-generation chips, new and specialty technologies, and for semiconductor industry suppliers: The CHIPS incentives program ($10 billion) will increase domestic production of semiconductors across a range of nodes including chips used in defense and in critical commercial sectors such as automobiles, information and communications technology, and medical devices.
Initiatives to strengthen US leadership in R&D: The CHIPS R&D program will invest $11 billion in a National Semiconductor Technology Center, a National Advanced Packaging Manufacturing Program, up to three new Manufacturing USA Institutes, and in NIST metrology research and development programs.
The Strategy also provides clear recommendations for potential applicants, reinforcing the Department's commitment to advancing long-term strategic goals and identifying criteria against which applications will be evaluated. Funding documents, which will provide specific application guidance for the CHIPS for Americaprogram, will be released by early February 2023. Awards and loans will be made on a rolling basis as soon as applications can be responsibly processed, evaluated and negotiated.