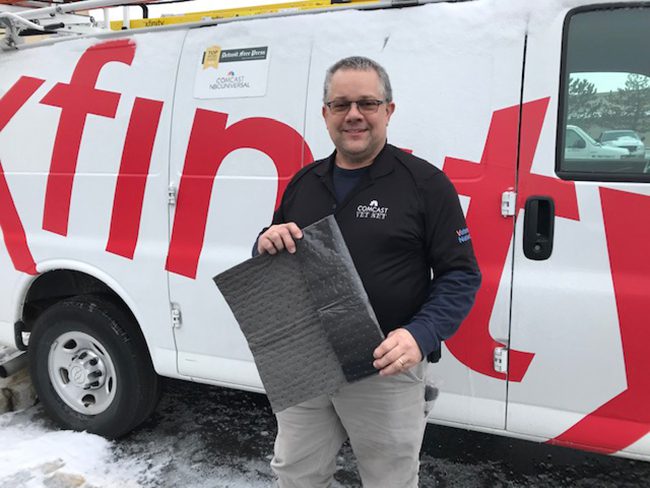 Jim Clark isn't the kind of person who runs to do big presentations in front of large crowds. But when he recently had an opportunity to share an idea that could change the way his company did business with and for customers, he jumped at it.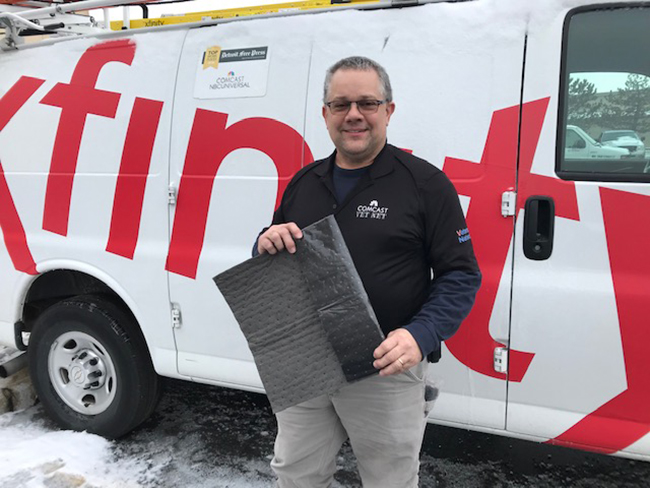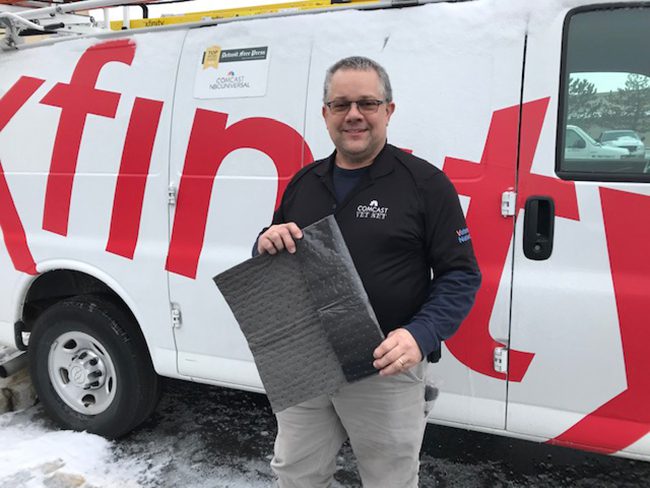 Clark is a CommTech 5 in Comcast's Heartland Region, which covers Michigan and two other states. He came up with an idea to keep customers' entryways clean and dry from work-boot debris and water during installations and service calls.
Last May, he pitched the idea to Comcast executives and his fellow employees during an in-house Shark Tank competition. It was something Clark may not have thought he would do, but he felt like his idea was heard and honored.
"I get a lot of good support from Comcast, and this really shows how we care for customers. It's a respect issue and I appreciate that my idea was selected," Clark said.
Clark said his goal was to find a way to avoid dragging water, mud, snow and more into his customers' houses. He knew that Comcast through employees like him wanted not only to provide top-notch service, but leave a great first impression – and tracking dirt through someone's home accidentally was an issue.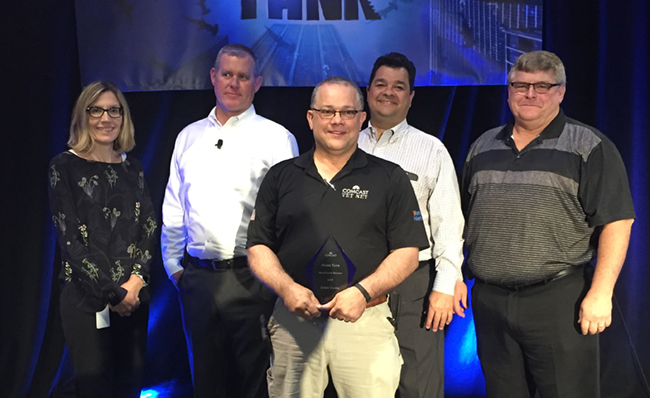 During one house call, a Comcast customer offered Clark a towel where he could stand while he was putting protective booties on in preparation for some work. That sparked his imagination.
The Navy veteran thought back to his early days when he was a journeyman toolmaker and had to come up with solutions.
The result was a pitch at the Comcast event where Clark suggested every technician like himself have a mat they could carry to jobs. If they needed it, they could use the mat to make sure the floor under their boots or shoes was clean as they put on the protective booties. Simple enough. But it was genius at the same time.
As a result of his pitch, Comcast took Clark's idea and implemented it into its operations across the Heartland Region. The company found a business that makes the mats and ordered enough for everyone to have at least five on them for work jobs. The mats are made from recycled materials, so that also helps the environment. It was a win-win for Pig mats, the company that makes the product Comcast chose, and the entertainment provider.