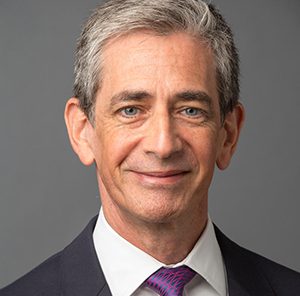 HOWELL, Mich. – Cleary University has named Alan Drimmer, Ph.D., as president effective July 1, 2021. University officials said Drimmer is an "accomplished academic leader and innovator" with more than two decades of experience in improving the quality and affordability of higher education for students and helping them navigate pathways from a meaningful education to a successful career.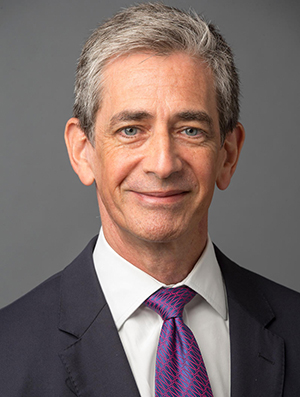 In previous roles, Drimmer served as Provost at National Defense University, Chief Academic Officer and Senior Vice President at the University of Maryland Global Campus and the University of Phoenix, and President at Western International University and American InterContinental University.
Over the years, he has been active with institutional accreditors including the Higher Learning Commission, the Southern Association for Colleges and Schools and the Middle States Commission for Higher Education.
Drimmer is a Senior Advisor in the Boston Consulting Group's education practice, and early in his career served as a management consultant at McKinsey & Company. He has experience in corporate training and workforce development, having led the Learning and Development Roundtable at the Corporate Executive Board, a consortium of Chief Learning Officers at Fortune 500 companies.
With B.A., M.A. and Ph.D. degrees in political science from the University of Chicago, Dr. Drimmer also earned an M.B.A. from the Wharton School at University of Pennsylvania where he was a Gruss Scholar. He was a National Security Fellow at Harvard University's Center for International Affairs and won a prestigious Derek Bok Undergraduate Teaching Award at Harvard College.
"I am deeply honored to work with Interim President Emily Barnes and her dedicated and entrepreneurial faculty and staff, as well as with the broader community in Livingston County and the region to help students transform their lives through education," Drimmer said. "I'm most excited to help the University advance the Cleary MindÔ initiative, which threads critical workplace competencies in the classroom and across the entire student experience.
"As our economy recovers from the COVID-19 pandemic and the labor market evolves, employers in Michigan and around the country are eager to find graduates who can excel in complex work environments where problem solving, critical thinking, creativity, communication and ethics are paramount," he added. "That's exactly where higher education should be heading and with The Cleary MindÔ, the university is positioned to be a leader and national role model for career-relevant, non-profit educational institutions."
Glynis McBain, who chairs Cleary's Board of Trustees, was thrilled with the choice.
"After an extensive search, I couldn't be happier with the university's choice in selecting (Drimmer) to partner with our team to expand The Cleary Mind™ Initiative," McBain said. "His experience, leadership and passion for education will help us move Cleary University forward in our journey toward excellence in business innovation."
In the last two years, Cleary University has been recognized as one of the best colleges in Michigan for return on investment, landing in the top five overall in consecutive years and second in Michigan for any private college in the state.
In a period when Michigan colleges and universities have experienced consistent enrollment decline, Cleary enrollments in 2019 rose 20 percent over the previous year, and 24 percent compared to two years prior. Applications for fall 2020 doubled before the global pandemic changed the academic landscape, and the number of incoming admissions tripled. In response to the pandemic, Cleary is one of only three Michigan universities not increasing tuition fees.
After the departure of its last president, Cleary University wanted a leader who will expand enrollment and build brand awareness for the university as a leader among both traditional and non-traditional students, undergraduate to graduate level education, says McBain. Provost Emily Barnes stepped into the Interim President position upon the resignation of Cleary's 10th President, Dr. Jayson Boyers. Dr. Barnes continues to serve as Cleary's Provost and will do so upon Dr. Drimmer's arrival.