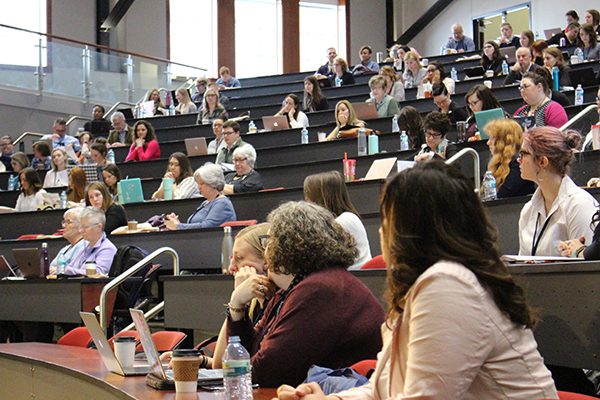 Grand Rapids, Mich. — The national nonprofit conference, Cause Camp, will be held in Grand Rapids this May following 21 years in Nebraska and online.
The two-day event is taking place at DeVos Place and will feature marketing, philanthropy, and public sector experts from around the world. The anticipated 500+ attendees will enjoy keynote and breakout sessions as well as social "excursions" such as an arcade night at Grand Rapids Brewing Company and a "fireside" happy hour on the DeVos Place patio.
Cause Camp has been nationally recognized by Forbes as a "must-attend" event for the nonprofit sector and has grown significantly in reputation and attendance since its inception in 2001, despite moving to a virtual-only format in 2020 and 2021 due to the COVID-19 pandemic.
"With just over half the tickets sold, we're seeing strong representation from neighboring states such as Indiana and Ohio as well as the western half of the U.S. which is a population center for our Nonprofit Hub audience," explained Katie Appold, Executive Director of Do More Good, the parent organization of Cause Camp and Nonprofit Hub. "One of the best opportunities tied to a conference of this size is the ability to network with peers outside our community and region. It's exciting to learn what innovations and ideas are taking root in other areas of the country."
New for Cause Camp 2022 will be a set of half-day intensive workshops on May 2nd with two track options for attendees. One option will be Forwarding Faith featuring content tailored for Christian ministries and churches and including speakers from Barna Research, Wycliffe Bible Translators and Thrivent. The alternative option will be Prioritizing & Planning, A Practical Marketing Intensive led by long-time Marketing Bootcamp instructor, Lindsay LaShell.
Do More Good founders Bill McKendry and Katie Appold will emcee the general sessions.
General session speakers include Dana Snyder of Positive Equation, Farra Trompeter of Big Duck, Masami Sato of B1G1, Skot Welch of Global Bridgegbuilders, Chris Hammond of Corporate Giving Connection, and digital wellness guru Mark Ostach.
The full lineup of speakers can be viewed at cause.camp/speakers.
Tickets can be ordered at www.cause.camp.