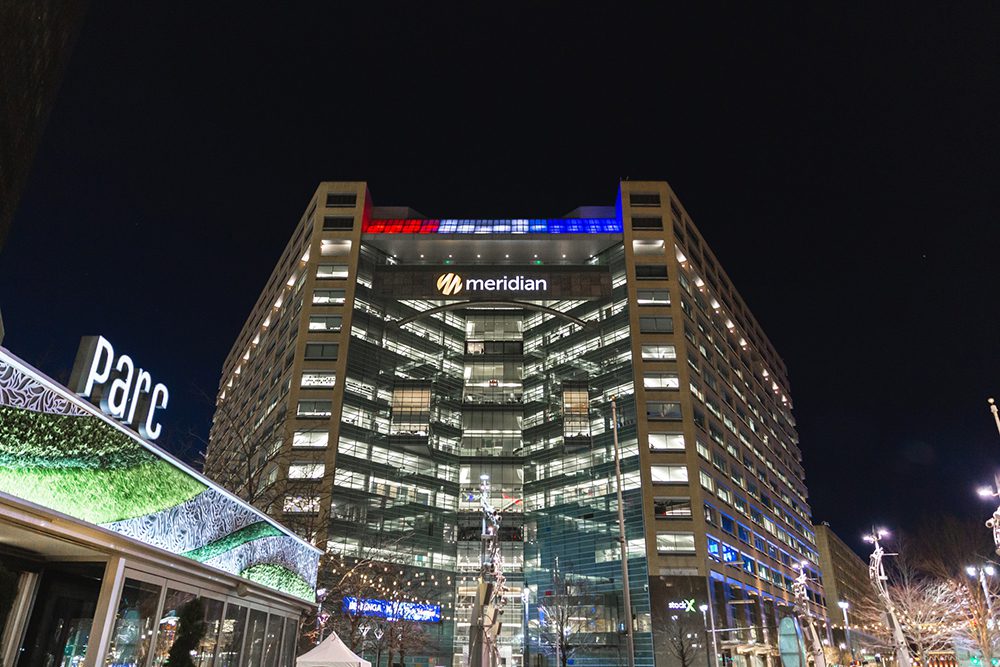 With the massive shifts occurring daily with COVID-19, businesses of all sizes are learning to adjust, to change how they work, how they give back to their communities and to offer hope as well as inspiration to the cities around them.
In Metro Detroit, real-estate company Bedrock said Friday it has partnered with local Detroit property owners to illuminate the city's skyline. This special event will begin April 3 and continue until Gov. Gretchen Whitmer's "Stay Home, Stay Safe" order is lifted, company officials said.
The special light show in red, white and blue is aimed at honoring the state's essential workers, who are keeping stores, hospitals and other work going during the coronavirus, Bedrock said in a statement. It also invites all homeowners and businesses to join its efforts by turning lights to red or blue. They also could use candles, Christmas lights or shining flashlights.
Bedrock's buildings will include the Ally Detroit Center, One Woodward, One Campus Martius, the Z lot, David Stott and the Federal Reserve Building. Its efforts are joined by the TCF Center, the Penobscot Building, Ford Field, Ernst & Young and 150 West Jefferson to illuminate Detroit's buildings in the nation's colors.