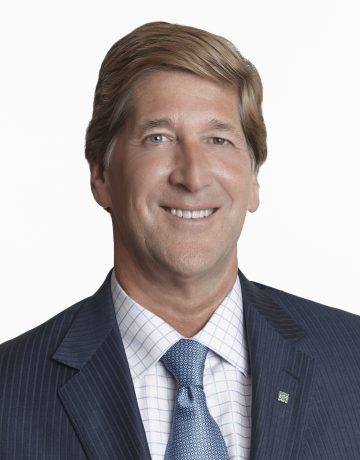 The banking industry — as well as Citizens Bank, in particular — is going to see fewer traditional bank branches in lieu of digital tools, advanced technology and "advice centers" for banking customers looking to borrow, deposit or learn more about services, according to Citizens Bank's Chairman & CEO Bruce Van Saun.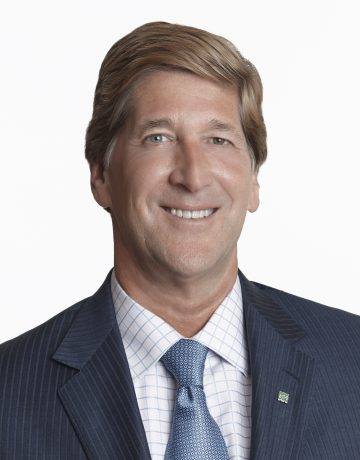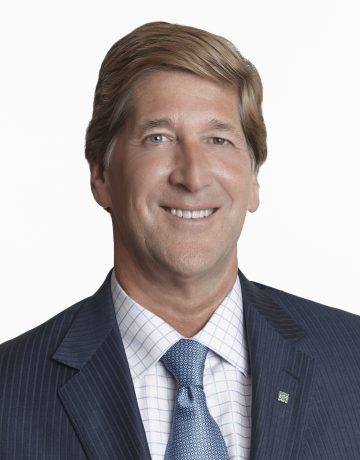 Van Saun spoke Monday virtually to the Detroit Economic Club in a wide-ranging conversation that talked about the financial impact of the coronavirus on the banking community, how his individual company is handling the return to workplaces as well as how CEOs are handling stress during one of the most unusual times in U.S. financial history.
The Detroit Economic Club had planned to host Van Saun in person in April, but the onset of the coronavirus and subsequent quarantines prevented that. Van Saun met online with participants as well as doing question-and-answer sessions Monday with Citizens Bank's Michigan President Rick Hampson to talk about 2020, future plans and his personal reaction to the events of the past six months.
One of the biggest changes Van Saun spoke about is what he described as the "thinning" of the Citizen bank-branch network in the months and years to come. As customers went to digital tools such as depositing checks via their smartphones, Citizens Bank officials realized they could shift some branches to advice centers and take those funds devoted to physical locations to invest in new technology.
Van Saun said he expects these systemic changes to be long-lasting both at Citizens Bank and across the banking industry. The plan to shift from in-person branch banking to advice centers accelerated by three to five years because of the new ways people were banking, as well as how they wanted to receive services during the pandemic, Van Saun said.
"Any crisis presents risk and opportunities. To me, you have to seek the opportunities," Van Saun said during his online comments.
Moving forward
Van Saun said Citizens Bank will center on its digital agenda, look to innovate with new revenue streams that meet customers and business needs as well as boost customer service in an effort to remain competitive against a growing number of new financial companies.
"The No. 1 thing is to take great care of your customers – then there's no reason to switch" to a competitor, Van Saun said.
Banks, including Citizens Bank, need to focus on their role as a "trusted advisor" to individuals as well as business clients, Van Saun said. For individuals, they want ways to handle life's journey as well as tools for saving and borrowing. Businesses want help managing liquidity as well as help finding cash flow. Giving these customers the tools they want and the digital access they need will set any bank apart, Van Saun said.
Citizen Bank focused on its Paycheck Protection Program or PPP during the pandemic as well as boosting investments in small business, business people of color and putting more money toward low- and mid-income communities both as part of its diversity and inclusion effort and because banking needs to be in those spaces, Van Saun said.
As far as going back to work, Van Saun said Citizens Bank is following a graduated or step program to bring people back into the office. The first phase was inviting people to come back in; about 20% of the workforce did that. The second phase, which began Monday, encouraged people to come back in – he expects 20-50% of the workforce to do that. The third phase will require people to come back into the physical offices.
Personal change
The pandemic also was a time to focus on being a strong leader, Van Saun said. That means empowering his team to make decisions as well as communicating frequently. He did that through employee town halls on the phone as well as one-on-one interactions.
Personally, he spent a lot of the pandemic at work but in his free time, Van Saun said he focused on family – his adult children moved home for a time – as well as long dog walks, golf and tennis to stay physically fit. Having a "go with the flow" attitude helped as well as thinking about the long-term perspective, he said.
Going forward, he hopes to give customers and his employees choices, such as deciding to use digital tools and advice centers so they can empower themselves. Much like an airline's customer can buy a ticket that suits their needs as they want, so should a banking customer have access to everything a banker does.
"The trick is making a profit, too," Van Saun said. "We want to do more with our customers and really help them (as well we) generate revenue."