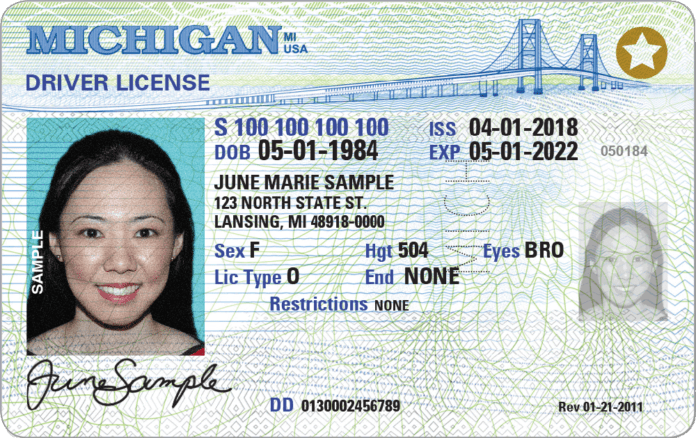 If you travel a lot for business, there's a new change to how you'll fly within the United States that is coming soon – REAL ID.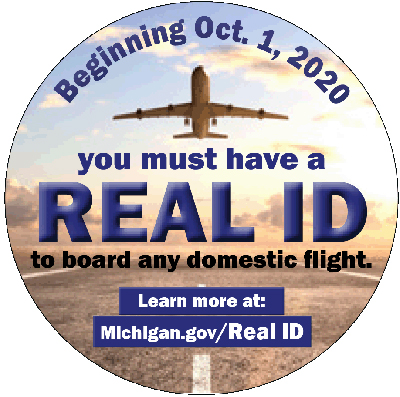 Beginning Oct. 1, 2020, all U.S. travelers will need to have a REAL ID-compliant drivers' license or passport to fly within the United States. Even though the deadline is a year away, officials from travel agents to government agencies to online travel sites are saying that business and leisure passengers should be checking their drivers' license now to ensure it is compliant.
For those in Michigan, look to see if you have a star or American flag printed on your license. From the Michigan Secretary of State website, "If your renewal notice states that your card is REAL ID compliant, your new license or ID (standard and Enhanced) will have a star printed on it.
If you are renewing an enhanced license or ID, it will have the American flag printed on it to show that it conforms to the federal REAL ID requirements. If you do not have a compliant ID, you will need to visit the Secretary of State office.
Travel ready
According to Michigan officials, as of June 2019, only 37 percent of Michigan licenses and ID cards were REAL ID-compliant, which could mean a last-minute rush at Secretary of State offices when the Oct. 1, 2020, deadline nears.
Fortunately, most of Christa Sokolitz's clients already have passports, but she has been reviewing the REAL ID requirements with all of her new clients as they book air travel.
"I have been encouraging all my clients to check their ID's NOW, nobody wants to miss a vacation because they didn't have the correct ID," Sokolitz said. "It's also a good time to think about getting a passport if you are even considering travel outside of the United States."
There are other reasons to comply with this federally required standard. A REAL ID also will be required to enter certain federal facilities as well as military bases and nuclear power plants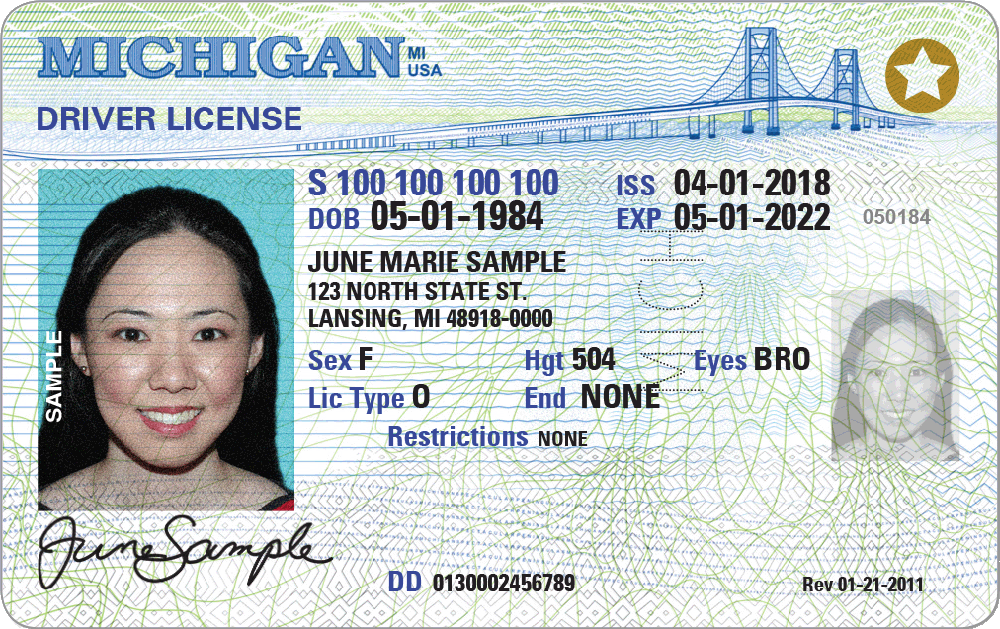 How to get a REAL ID
State officials say the good news is that many people already have a REAL ID document, such as a valid U.S. passport or passport card, a DHS Trusted Traveler Card or an Enhanced Driver's License. You can find a full list of acceptable REAL ID documents at TSA.gov. The bad news, they say, is your standard driver's license or ID card isn't on that list unless you turn it into a REAL ID-compliant document.
However, becoming REAL ID-ready isn't complicated. To turn your license or ID card into a REAL ID, visit a Secretary of State branch office or make an appointment at Michigan.gov/SOS. You'll need to bring the required documents to prove your identity and be aware that if you ever changed your name, you may need additional documentation. When your new license or ID comes in the mail, it will have the REAL ID star in the top right corner.
There's no additional fee to turn a license or state ID card into a standard REAL ID if it's done during your normal renewal time; otherwise a duplicate card fee will be charged.
After Oct. 1, 2020, your standard Michigan driver's license remains valid for driving, and a standard license and state ID continue to be legal identification for cashing checks, renting vehicles, purchasing alcohol and tobacco, or entering casinos. A standard license or ID card will have "Not for Federal Identification" printed on it.
All state-issued identification will be accepted when voters are asked to show valid ID when voting. Regardless of whether a voter has a standard, enhanced or REAL ID-compliant driver's license or ID card, the voter's card will be accepted as valid identification. Voters who do not have valid state-issued identification or another accepted identity document may sign an Affidavit of Identity.