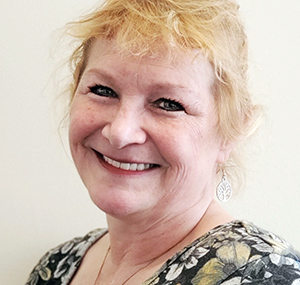 DEARBORN, Mich. – American Advantage Home Care, a full-service home health care agency that provides 24/7 skilled medical and hospice care in mid- to southeast Michigan, has promoted Andrea MacLeod, DNP, RN, to director of nursing.
In her new position, MacLeod is responsible for the quality of care provided to clients, which includes overseeing patient services and supervising clinical personnel. She joined American Advantage in 2021 as nurse/assistant director of nursing.
"Caring for people is Andrea's calling," said Cleamon Moorer Jr., DBA, agency president. "Her broad, diverse experience, combined with her empathy and compassion for others, has prepared her to meet the unique challenges of providing superior care for American Advantage Home Care's clients."
For nearly 20 years MacLeod has provided health care to patients of hospitals, clinics, private practitioners and home health care agencies. She has worked as a registered nurse or nurse practitioner at organizations including BelleCare Medical Clinic, Belleville; Livernois Family Medical Service, Detroit; Havenwyck Hospital, Auburn Hills; St. John Moross Hospital, now Ascension St. John Hospital, Detroit; and Mt. Clemens General Hospital, now McLaren Macomb, Mt. Clemens. She also worked with medically fragile students at Washtenaw Intermediate School District, Ann Arbor.
"I love providing our patients with the best possible care," MacLeod said. "One reason I chose American Advantage is our alignment in providing care holistically. We step into our patients' homes officially as a nurse, but at that point we become their advocates. It's a family-oriented view that's supported by consistency of care and open and robust communication with the patient's doctors and medical team."
The Willis resident holds five degrees: master's in divinity, with a pastoral counseling concentration, and a master's in Christian studies, Crown College, St. Bonifacius, Minnesota; doctorate in nursing practice, Oakland University, Rochester Hills; master's in nurse practitioner, Madonna University, Livonia; and bachelor's in nursing, Wayne State University, Detroit.
MacLeod's volunteer endeavors have included serving as a mentor to human/sex trafficking survivors at the charity Vista Maria, Dearborn Heights, and helping at a no-kill animal shelter and a homeless shelter for women and children.
American Advantage Home Care provides skilled home health care and hospice services. A multi-cultural team of experienced professionals provides one-on-one care to patients in whatever setting they call home — private home, assisted living, etc. Services include physical, occupational and speech therapy, skilled nursing, home health aide assistance, medical social work and work injury recovery as well as helping coordinate community and private resources to maximize a patient's functional independence.
With headquarters in Dearborn and regional administrative hubs in Grand Blanc, Detroit and Trenton, American Advantage serves 10 counties — Monroe, Wayne, Oakland, Macomb, Shiawassee, Genesee, Lapeer, Saginaw and eastern Washtenaw and Livingston.
The agency is accredited by The Joint Commission, the gold standard and industry benchmark for quality and safety.