Employers and HR managers are wondering how Michigan's new marijuana laws will affect their handbook policies and the workplace in general. Attorney Mark Knoth, Kerr Russell, will describe the current legal landscape covering recreational and medical marijuana use in Michigan. Mark will also address how Michigan law differs from Federal law, and how medical marijuana use is affected by the Americans with Disabilities Act.
Mark will have suggestions for your company's handbook policies, and recommend upgrades to your drug testing practices.
You will come away with information about:
Conflicts between Federal and State marijuana laws;
Trends in the courts and with arbitrators;
How to best address suspected marijuana use in the workplace; and
Understanding necessary policy changes to address legalized marijuana use.
Presenter: Mark Knoth, Attorney, Kerr Russell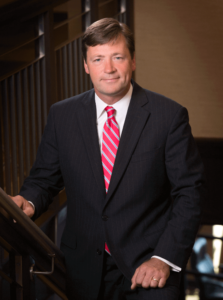 Mark Knoth is a partner with the Detroit law firm of Kerr Russell where he leads the firm's Labor and Employment Practice Group. Mark represents management in all aspects of workplace law including advising and counseling employers, defending companies in employment litigation, and representing companies in collective bargaining. Mark successfully represented an auto supplier at arbitration, where the discharge of a UAW union steward who tested positive for marijuana and presented a Michigan Medical Marijuana Card as a defense, was upheld.
Mark also has a unique perspective on manufacturing having run his family's manufacturing business, growing sales and selling it. In this role Mark learned to appreciate what is involved in owning and running a manufacturing company. Mark's expertise in labor and employment law has been recognized by his peers in several publications including Super Lawyers, Best Lawyers and Top Lawyers.
Approved for Continuing Education Credit