Engagement Through Experience: How to Create an Award-Winning Culture of Appreciation, Performance, and Innovation That Stands the Test of Time.
Wednesday, April 29, 2020 • 12:00 – 1:00 pm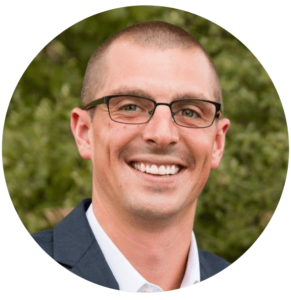 Andrew Bishop knows where you're at and gets where you want to be. He's a high-performing executive who has helped grow and evolve several organizations over his career journey. But prior to joining Baudville Brands, he spent time in the staffing and manufacturing industries where he acknowledges that he learned about employee engagement more by setting an example of "what not to do" than by being a master of it. His P&L-driven approach to leadership was a barrier to true success and now serves as the catalyst for his passion for employee engagement.
Over the past six years, Andrew has committed to investing in others and sharing his learnings at every opportunity. He's had the privilege of leading education, training, client analysis, program design, customer success, and new business development for Baudville Brands, and he enjoys every minute! Whether it's working with clients, investing in his staff, or speaking at conferences, Andrew has emerged as a top thought leader who's passionate about inspiring others—YOU!—to join the Employee Engagement Revolution.
In this session, Andrew will discuss:
The importance of purpose, goal setting, communication, and alignment
What is emotional equity and why is it so important
It's the Manager! Why the fate and future of an organization lies in the front-line leaders' hands
How to equip our leaders with the right tools to succeed
Where to leverage technology to enhance results
Approved for Continuing Education Credit