All it takes is one employee clicking on the wrong link in an email, and the hundreds of thousands of dollars you spend on your security infrastructure are useless. So to sit back and rely on your IT department with the expectation that nothing will ever go wrong is a risky proposition. Issues related to data privacy and cybersecurity are not limited to large organizations. In fact, depending on what reports you read, anywhere from 40% to 60% of cyber-attacks specifically target small to medium-sized businesses, and upwards of 70% of small businesses have experienced some form of cyberattack in the last year. The smaller the business, the fewer the resources it will typically have to spend on cybersecurity. If you think a good cybersecurity plan and infrastructure is too expensive, wait until you find out how much it costs not to have one.
Learnings:
Be able to distinguish between cybersecurity and data privacy
Identify the biggest risks companies are faced today as it relates to cyberattacks
Develop a plan for the future that is worst-case scenario to mitigate risk, minimize damage and protect the bottom line.
Presenter: Jeffrey A. May, Attorney, Kerr, Russell and Weber, PLC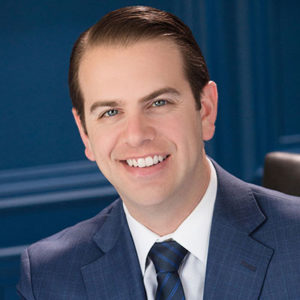 Jeffrey A. May is an attorney at Kerr Russell and practices in the areas of general business law, intellectual property, and litigation with a focus on the increasingly important area of Cybersecurity and Data Privacy Law. He is credentialed as a Certified Information Privacy Professional/United States (CIPP/US).
His prior experience owning and operating a technology-based business, and his educational background focused in the area of information technology, allow him to assist clients with a wide range of business issues and litigation matters.
As part of his practice in the area of Cybersecurity and Data Privacy law, Jeffrey helps clients identify and mitigate risks related to data security incidents and breaches, information technology policies and practices, and data sharing arrangements with third parties. While the best way to ward off a cyber-attack is to proactively plan and vigilantly monitor systems for risks, data breaches happen to even well-prepared organizations. When they do, Jeffrey helps clients respond in compliance with applicable laws and regulations.
In 2018, Jeffrey was named an "Up and Coming" Lawyer by Michigan Lawyers Weekly. Before joining Kerr Russell, Jeffrey was the law clerk to U.S. Magistrate Judge Mona K. Majzoub at the U.S. District Court for the Eastern District of Michigan. While working at the court, he also served as the Director of the Michigan Center for Civic Education's High School Mock Trial Tournament.
Approved for Continuing Education Credit