With the war for high-quality talent in full force, organizations are moving further into the
digital realm. Recruitment has gone through a fundamental shift since the pandemic hit and
companies are seeing how vital it is to keep up with digital, social, and mobile recruitment
technologies. Learn strategies of recruiting virtually from a National pool of talent, best
practices for virtual onboarding and engagement; and the various challenges with payroll
and benefits.
Objectives of the workshop:
• Strategy to upskill current talent taking on new roles
• Skills to leverage remote work to acquire top talent regardless of location
• Interview and onboarding processes of remote workers
• Logistical implications of hiring people from other states
Presenter:
Kristi Stepp
Partner at Sigred Solutions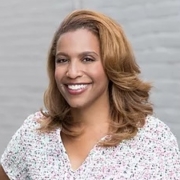 The following webinar is a free offering from the Illuminate Business Summit.
Learn more about the Illuminate Business Summit.