This session will take a look at the importance of a strategic approach to branding your recruiting efforts. Brand every interaction as you speak about your company's culture, and why you are different, and genuinely engage with your candidate. With intention, set a road map so the candidate sees similar branding throughout the many touch points that are upbeat and encouraging.
Speaker: Jacquie Hughes, Vice President of Human Resources, TRI-AD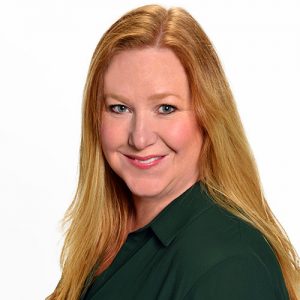 Jacquie Hughes, SHRM-SCP, SPHR is currently Vice President of Human Resources specializing in Engagement, Recruiting, Retaining Talent, Strengthening Culture, Organizational Strategy, Diversity & Inclusion, and is an Efficiency expert. She is also an Artist, Author, Coach, Teacher, Board Member, and Speaker. Over 20 Years Focused Human Resources Experience and Training, in Corporate, Non-Profit, Retail, and Creative cultures with proven results and measurable success. Working with executive teams, nationally to fulfill company cores, values, and visions. From the start of her career, she has always believed in a people-first approach to business.
Aside from her Human Resources career, Jacquie celebrates life with an amazing family, friends, and her animals, she also enjoys a second, lifelong career in Art and Teaching and believes strongly in giving back and being a part of a community.
Pending Approval for recertification through HR Certification Institute® (HRCI®)."
*"This program is valid for 1.00 Professional Development Credit (PDC) for SHRM-CP® or SHRM-SCP®. For more information about certification or recertification, please visit https://www.shrm.org."