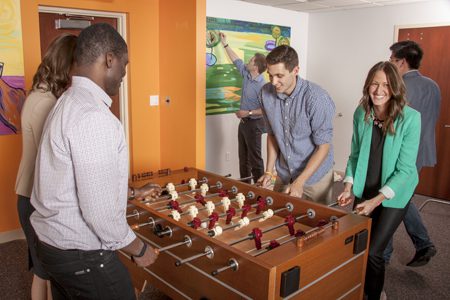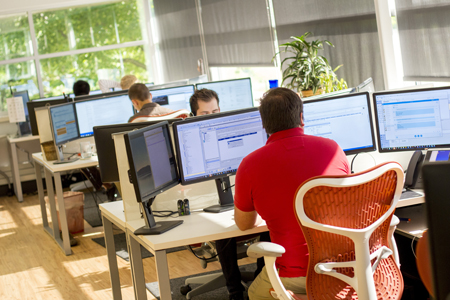 Worksighted, a Michigan IT firm, describes itself in a simple way to potential employees: "We work hard, but we don't take ourselves too seriously. We are committed to growing the company, our customers and ourselves."
To that end, the Holland-based IT consulting company, has created a dynamic workplace in terms of interior design, employee benefits and company values. So while there's cool aspects such as gaming tables in the office, there's also important things such as paid paternity leave for new dads (as well as maternity leave for moms).
"We take the time to get to know each employee individually so we know their values," Mike Harris, Worksighted vice president, said in a statement. "Whether through sponsoring them in a triathlon or giving them the freedom to take their kid to soccer practice, we want to do the little things for our employees so they know how important they are."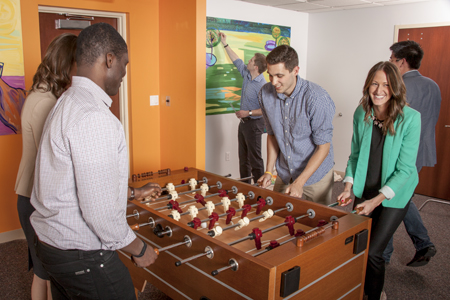 Worksighted offers other employee benefits like flexible schedules, subsidized gym memberships and a peer to peer micro bonus program. In addition to group outings and events, Worksighted provides employees a fully-catered, discounted lunch three days a week. Creative Dining from Zeeland caters lunch to employees on Monday, Wednesday and Thursday each week.
"We concentrate on finding the right people for our team first, then the right seat for them," said Mat Nguyen, president at Worksighted. "Our employees and culture drive Worksighted's growth."
According to company executives, Worksighted "pays special attention to cultivating an internal culture that rewards entrepreneurial thinking, passionate client service, energetic collaboration and absolute accountability." Not only does this culture better service its clients, but it has helped the business achieve an engineer retention rate of over 95 percent, they said. For clients, that means excellent long-term relationships with people who really know their system.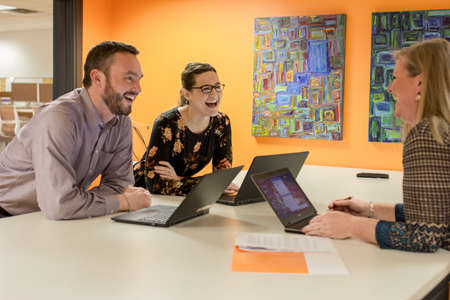 Worksighted provides responsive, innovative, and strategic IT services to businesses seeking a valuable IT partner. Since 2000, the firm has supported organizations throughout Michigan with the technology and strategy they need to grow.