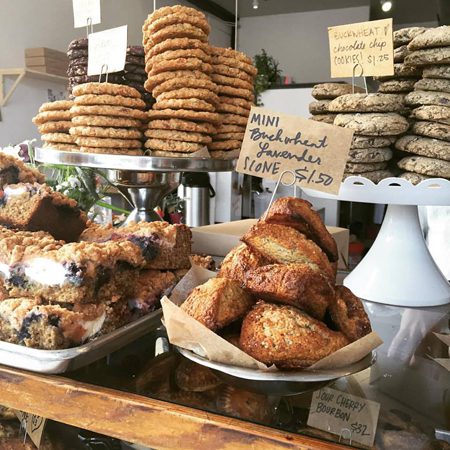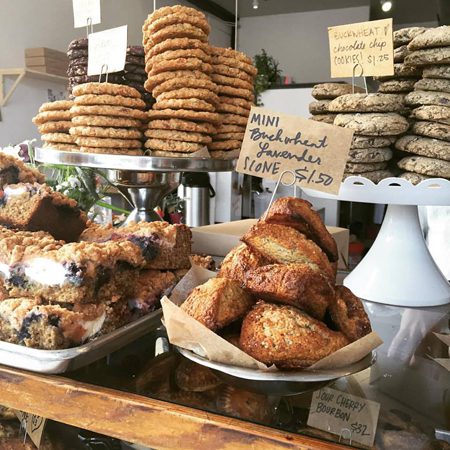 August is a month where the heat rises, the kids gear up to go back to school and you enjoy some of the tastiest food nature allows. It also has some of the best national food holidays.
There's National Watermelon Day (Aug. 3), Rice Pudding Day (Aug. 9) and Lemon Meringue Pie Day (Aug. 15). But the best of them all might be Aug. 4, which is National Chocolate Chip Cookie Day.
Metro Detroit has a bevy of bountiful bakeries, and many call the chocolate chip cookie a staple. Others have updated the traditional recipe with new toppings, such as sea salt. You'll just have to try them all to find your favorite.
Avalon Bakery: This venerable Detroit bakery has some of the best breads, muffins and baked good around. They are experts in sweet and savory flavors. So you won't be disappointed with its cookies offerings, especially if you pair it with a cup of coffee or tea.
Sister Pie: The chefs at Detroit's hottest bakery have fun with their flavors and ingredients. The buckwheat chocolate chip is huge and luscious. Its most surprising characteristic is the salt on top, which gives it both more flavor and style.
Pinwheel Bakery: Because they specialize in wedding cakes, there is something special about everything made at Ferndale's Pinwheel Bakery. The staff here takes pride in every creation, including its legendary chocolate chip cookies.
Zingerman's: This Ann Arbor mainstay is known for being excessive in all things, especially its attention to customer service, unique tastes and huge portions. The cookies here are delicious and will fill you up almost as much as the sandwiches.

Cool Jack's: You'll have to search your local gourmet grocery store such as Nino Salvaggio's for these ice-cream sandwich treats. But you won't regret the search for a minute. The cookies and the ice cream found within are delightful and tasty.