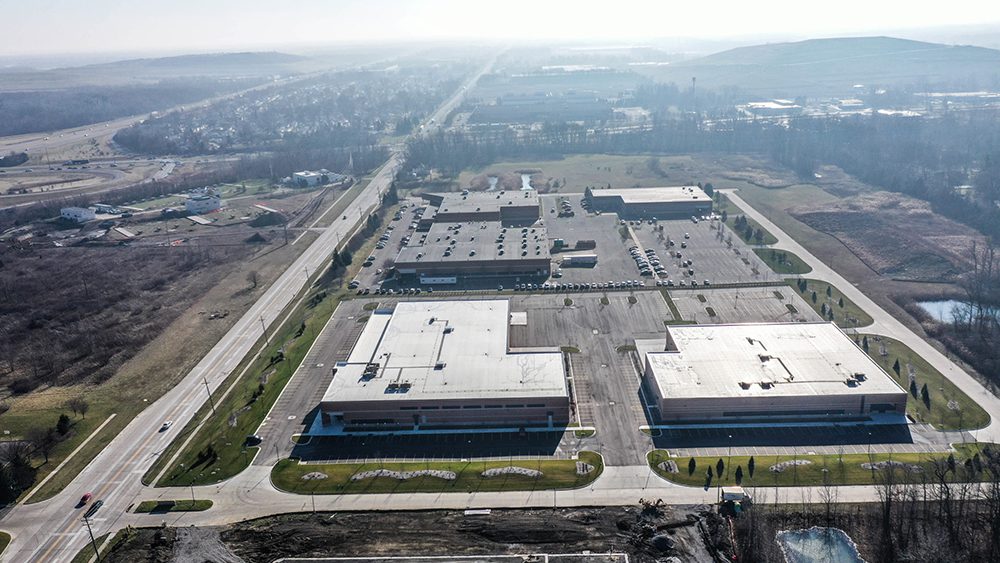 TROY — L. Mason Capitani CORFAC International announced the sale of what officials called a "premier industrial and high-tech/research park" in Canton.
Vail Holdings, LLC, has acquired five buildings located within the Haggerty II Corporate Park, as well as approximately 10 acres of vacant land. The high-profile park is located off of Haggerty Road, just north of Michigan Avenue, seconds away from I-275.
Three of the buildings are currently income-producing, with several years remaining on each lease. The two vacant buildings were recently constructed, and are currently being offered for lease. Those buildings are 67,313 square feet and 46,348 square feet, respectively, with the office areas to be completed to suit future tenant specifications.
All five sites total 261,241 square feet, and provide for a variety of warehouse, high-tech and research facilities. The sale price was not disclosed. Joseph E. DePonio, III and Jason E. Capitani, of L. Mason Capitani CORFAC International, coordinated the transaction. DePonio and Capitani are also overseeing the marketing for both vacancies.