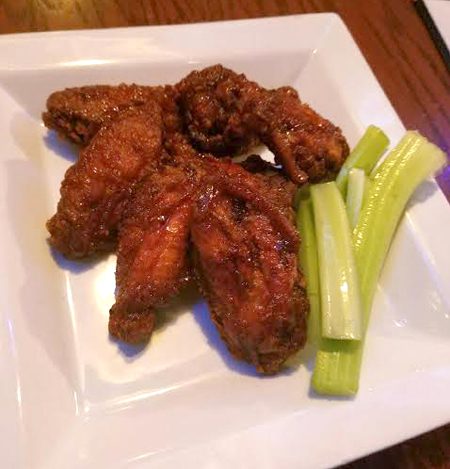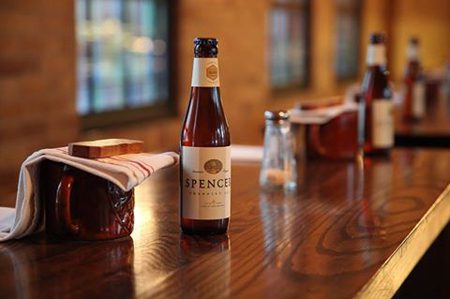 The days are short, the kids are settled in school and the snow is starting to fall. You may think the time for seasonal beers has past, but that's not the case.
In fact, cases of fall and winter beers are available throughout these seasons, and Powers Distributing has many recommendations for people to try.
Among the most popular beers for fall are pumpkin flavored, including Birmingham's Griffin Claw Screamin' Pumpkin and Sam Adams Octoberfest. Sam Adams' Octoberfest uses a blend of heart malts that creates a deep, smooth flavor with added notes of caramel, creating a brew that's perfect for the season. "This is one of America's best-selling Octoberfest beers and it's great to enjoy with a cheeseburger," said Bobby Vedder, certified cicerone from Powers Distributing.
Screamin' Pumpkin is brewed with cinnamon, clove sweet pumpkin and a little molasses. "This is like drinking liquid pumpkin pie – it's a great fall beer and one of Michigan's favorite seasonals," said Vedder.
Also from Griffin Claw, is the Honolulu Blue. It is a cream ale that has light body characteristics, is easy to drink and will quench your thirst.
For those who like IPAs, Alesmith – a San Diego brewery that's new to Michigan – has an IPA featuring aromas of grapefruit and tangerine that leads into an abundance of fresh pine and tropical fruit notes, followed by a crisp, resinous bitterness. The complex hop profile is supported by a firm malt presence to create an incredibly flavorful IPA. Deschutes Hopzeit is a modern ale inspired by the time-honored flavors of a Märzenbier. Hopzeit combines classic malts with the latest hop varietals from Germany to deliver an herbal and balanced Autumn IPA.
"This is a hop-forward version of a classic Octoberfest lager. It has an amazing amount of hops, is very well-balanced and has a nice, roasted malt flavor," said Vedder.
Rounding out the list is Leinenkugel's Harvest Patch Shandy, Miller Lite and Einstok. The Leinenkugel Harvest Patch Shandy is a traditional weiss beer with natural pumpkin spice flavor giving notes of nutmeg, allspice and clove for a refreshing fall seasonal. It's crisp and smooth, just like a perfect fall day.
"It's a common misconception that beer gets flat if it was cold, warmed up and then chilled again," said Vedder. He assures that temperature fluctuations are perfectly okay.
Want to try a matching recipe? Here is one for Sam Adams Octoberfest Honey Sriracha Wings courtesy of CJ Mahoney's Sports Grille in Rochester.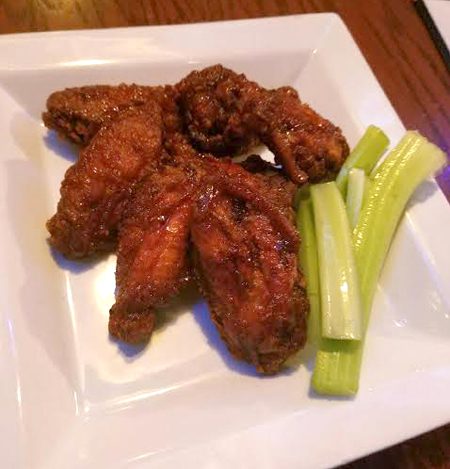 INGREDIENTS:
Sam Adams Octoberfest beer
Bone-in chicken wings
BREADING INGREDIENTS
3 cups flour
1 TBSP paprika
1 TBSP kosher salt
1 TSP black pepper
1 TSP cayenne
SAUCE INGREDIENTS:
1 can or bottle of Sam Adams Octoberfest beer
1 cup Sriracha
1/4 cup rice vinegar
1 TBSP olive oil
1 TBSP minced garlic
1 TBSP minced shallots
2 TBSP brown sugar
1 TSP black pepper
¼ cup honey
INSTRUCTIONS:
Marinate chicken in Sam Adams Octoberfest overnight.
Combine all breading ingredients in a large mixing bowl.
Coat chicken evenly with breading mixture.
Deep fry chicken (350 degrees) until crispy, about 10 minutes.
Combine and heat sauce ingredients in a saucepan and reduce by half.
Glaze the chicken with sauce.