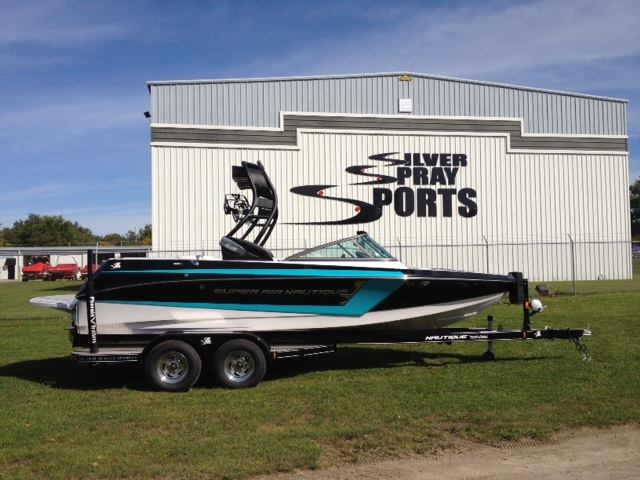 Talk about getting your feet wet – when Jeff and Patti Smith got into business, they truly invested in something that was a lifelong passion.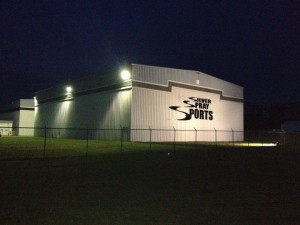 A For more than 34 years, the husband and wife team of have led Silver Spray Sports, a Fenton-based business that specializes in pretty much anything you can do on the water. The business – which has the motto "Where fun on the water is a lifestyle" – offers equipment in everything from surfing to waterskiing to wakeboarding.
They also are one of the more than 100 exhibitors who are participating this week in the Detroit Boat Show. Their talented daughter, certified PaddleYoga instructor Whitney Burnash, also will be doing demonstrations of her favorite sports throughout the show's schedule.
At 350,000 square feet, the Detroit Boat Show handily takes over Cobo Center through Feb. 22. The show will be 50,000 square feet larger than in 2014 and a full 150,000 square feet larger than 2012, Polan said. Upscale sailboats have returned, and manufacturers are bringing 35 new models to introduce at the event, said Nicki Polan, the show's manager and Executive Director of the Michigan Boating Industries Association.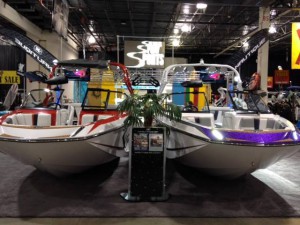 The show's exhibitors are coming into the event buoyed by several years of healthy sales. The U.S. recreational boating industry is estimating 2014 saw a 7 to 8 percent increase in sales of new powerboats with continued growth of an additional 5 percent in 2015, according to the National Marine Manufacturers Association. This is the industry's third consecutive year of steady growth coming out of the recession.
As a couple, the Smiths and Silver Spray Sports have not only dedicated themselves to the waterskiing industry as a profession, but have played an integral part in the participation of the sport.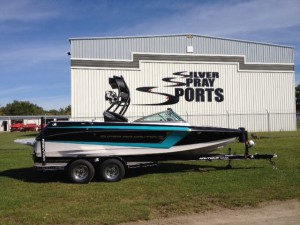 Jeff is a highly experienced skier and a former Sea World show skier.  He is best known as a National Ski/Barefoot Champion, winning back-to-back barefoot trick titles in 1990 and 1991 and the top slalom spot at the 2011 US Water Ski Nationals.  He also set a new Mid-west regional record in his division, with [email protected] 1/2 off.  Jeff was the 2012 Michigan Water Ski Hall of Fame inductee, and he brought home a bronze medal for his slalom performance at the 35+ World Water Ski Championships held in Mexico.
Patti holds the prestigious position of being the first woman in the history of the sport to be chosen to drive Regional and National Barefoot Water Ski Championships (1979-1990) and two World Barefoot Championships (1988-1990).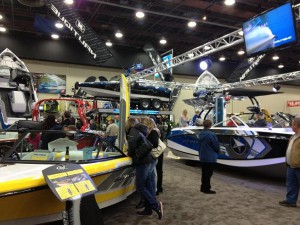 This tradition continues today, as Jeff, daughter Whitney, and son-in-law Kyle Burnash, are all nationally/world ranked slalom and trick skiers. As the saying goes, they don't just talk the talk, they walk the walk.
Burnash will conduct a demonstration of how this waterskiing champ mixes paddle boarding and exercise. Her show at the Rail Jam pool Saturday, Sunday and Monday include headstands, which she says are easier to do on the water.
They also do corporate outings with Burnash leading groups from health-care executives to small-business owners on excursions. These trips can be a simple as a lesson with a short ride to four-hour trips, Burnash said.