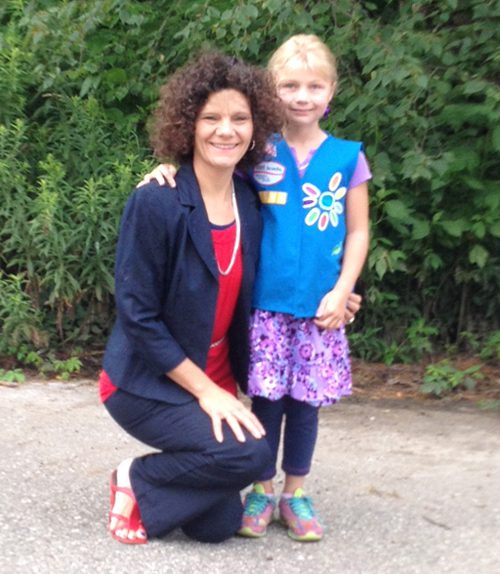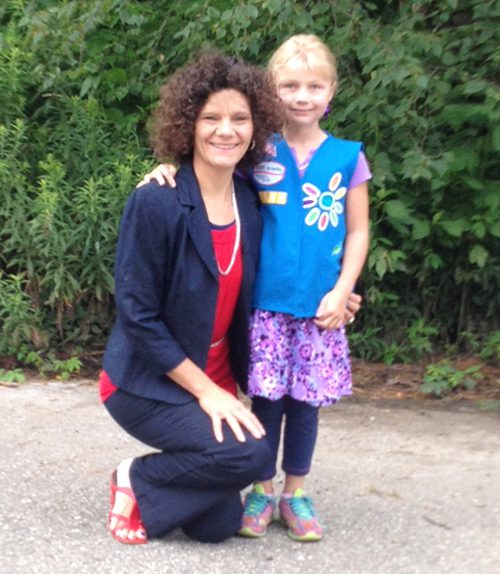 Working a full-time job and raising a family can be taxing enough for most people. But not Jennifer Deamud.
She gets more energy from volunteering in a variety of positions than she would from sitting on her couch after work. And she's definitely made more friends along the way – and that's just how this Grand Valley State University employee wants it.
Deamud is the Associate State Director of the Michigan Small Business Development Center for GVSU. She is in the office all day long, helping others fulfill their dreams. As a "people person," Deamud adores her job and its outcomes.
But she also knows that it takes more than just a job to make her happy and well rounded. That is where her volunteer work comes in. Deamud says mentors early in her career emphasized how important giving back is, and she took that lesson deeply to heart.
"I was so focused in college on paying for it 100 percent myself. I graduated in three and a half years with my undergrad. I've always worked full time. I've always been focused on me and developing my career path," Deamud said. "But over the past eight years, I started to recognize the joy that people received from giving."
Volunteering has been its own reward, Deamud said.
"With my mentors, I saw this joy radiating from them every time they gave back. One of them suggested I start volunteering, and I started getting more involved in the community. And I fell in love with giving," Deamud said. "I truly believe all of us were born to give. We're just drawn to it."
Volunteering soon became addictive.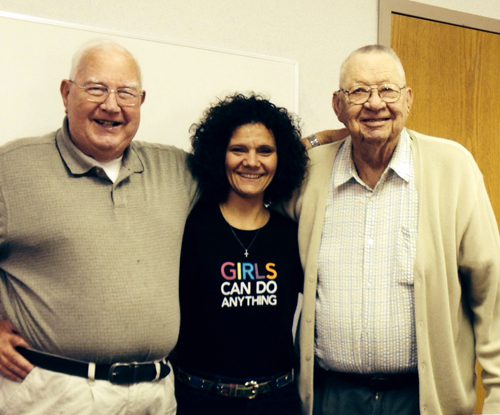 "Once I started, I couldn't stop. If I have five minutes to spare, I'll give a person 15 minutes. I do strongly believe that giving back is extremely important, whether it is for friends or for professional associations to give back your skills, expertise and experiences. … That loving, caring gentle side (of all of us) doesn't always get to make an appearance in your professional career," Deamud said.
Deamud has a number of regular gigs she does in her personal time. These range from serving as a Girl Scout leader for her daughter's troop to serving on the community Byron Days Festival team to sharing the wealth from her personal vegetable garden.
"I'm a leader for 15 Daisies. I had no idea it was so much work, fun and that I would learn so much from the Troop," Deamud said. "We've created cards for the Grand Rapids Children's Hospital, decorated bags for the Kids Food Basket, and we've donated Girl Scout cookies to the Grand Rapids Home for Veterans. It's just too much fun!"
Deamud also has a 1,000-plus square-foot garden, and she says, "I cram as many plants in there as I can. I have nearly 100 tomatoes plants this year."
Two of her favorite fresh-food fans are two gentlemen – one is 88 and the other is 89 – and they're both named Ed. They both love her cherry tomatoes.
"I see both of them once a week and bring them a basket of tomatoes every time I see them. I buy wicker baskets all spring and hand out vegetables to people that show an interest in fresh vegetables," Deamud said. "Last year, I went so far as to leave vegetable baskets with note on the front porch of a few families that expressed an interest in fresh vegetables. The list is endless of people that patiently wait for the harvest."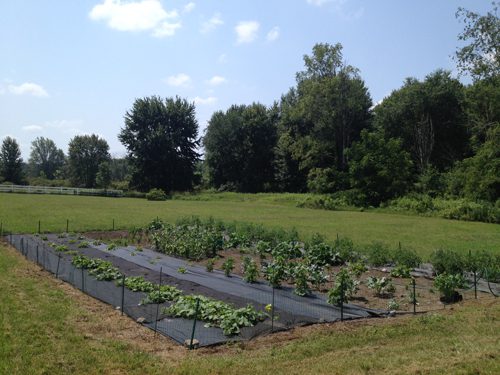 Her deliveries also include fresh flowers. "I grow about 100 gladiolas with my 7-year-old daughter. We cut them together and decide who to give the bouquets to. Sometimes it is for neighbors, friends or I just bring a vase of gladiolas to a meeting and let people grab what they want," she said.
Just a little background. At work, Deamud is responsible for creating and developing communication strategies for the state headquarters and the 11-region network. She assists with long-range planning and program development, manages Michigan Celebrates Small Business, and maintains key statewide relationships with stakeholders, partners, clients and media. Jennifer is an accomplished communications professional with 19 years of communication, strategic planning and media-relations experience.
She has acquired numerous degrees from Grand Valley State University, including a Bachelor's Degree in Advertising/Public Relations, a Master's Degree in Communications, and she is two semesters away from completing her Master's in Public Administration degree.
Work is her love – but so is her after-hours giving.
"It's about building a culture of how it's important to give; you get so much back out of it," Deamud said. "Being a giving person has made me a human being. Being a giving person has brought out the best in my personality."