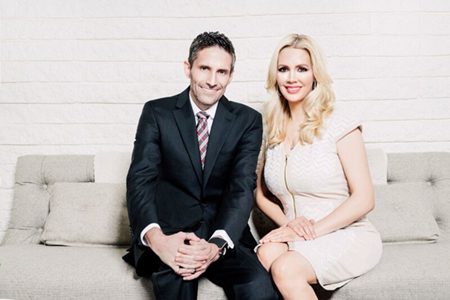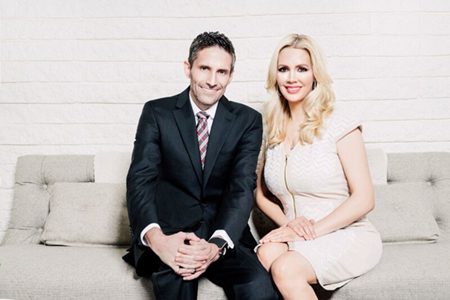 Holly Cutler and her husband, Dr. Doug Cutler, are what one might describe as "rejuvenation experts," focusing their business on helping people improve the quality of their skin, health and overall well-being through trendsetting procedures and wellness techniques.
Together, they run FACE, an award-winning integrative skin and wellness clinic for more than 12 years. FACE is the only company in Michigan to combine two rejuvenation experts – a renowned naturopathic physician, and one of the country's foremost skin experts – to assist beauty, health and wellness from within.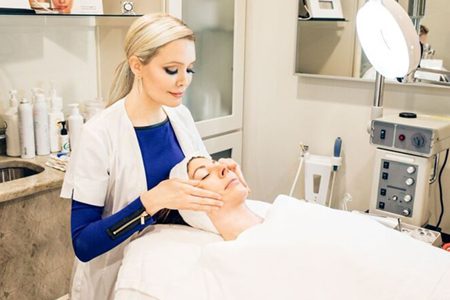 FACE – along with Dr. Cutler's Cutler Integrative Medicine – is one of the most extensive skin and rejuvenation clinics in the country, offering more than 30 laser and facial technologies, injectables, non-surgical facelifts, body makeovers and intimate wellness procedures, to comprehensively address all areas of personal confidence. Recently, they launched Club IV, making FACE one of the only FDA/USP compliant IV/IM (Intravenous/Intramuscular) Nutrient Therapy Clinics in the country.
They work together as husband and wife – something that is rewarding as well as challenging from time to time. Here is their take on how they make it work professionally and personally.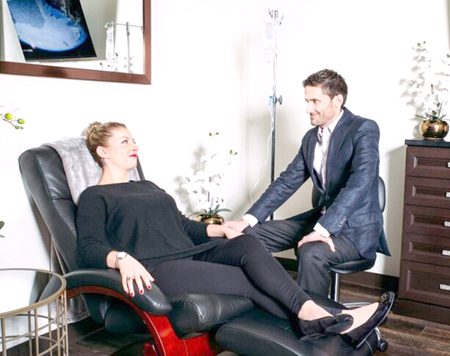 Q: What advice would you give other couples thinking about working together?
A: Communication is key. Know each other's strengths so to assign the best tasks that feed off where each person excels. Challenges will always be present, and more often than not, differences in perspective can elevate your responses to an even greater outcome, and lead your business-savvy skills to the next level. We have grown year to year to become a multi award-winning skin and wellness clinic, and the foundation has been to create a family environment that includes our staff, and a caring environment for our patients.
Q: What is the best thing you've learned about working as a family?
A: That when destiny calls, if we heed that calling, we can create miracles. Through our toughest moments, being married has helped us stay the course, and get through it together. We are blessed to bring our passions together in a way that not only blessed our family, but blesses our staff and patients.
Q: What is the main advantage to working together as a couple?
A: We are both experts in our corresponding fields of health and beauty, and when used together, can create extraordinary leaps in a person's vitality, both inside and out. Our ability to come together and address the whole person inside and out enables us to create outcomes beyond what each of us could achieve for patients on our own.
For example, someone challenged with sun damage, as well as rosacea and melasma, would do corrective work on their skin, such as our new Illumagent™ 3D laser treatment, and in addition see naturopathic physician, Dr. Cutler, for his MeID™ Body Coding which would individually address their inflammation, gut health, and lifestyle choices to create youth from the inside out. The skin treatments would bring quick visual changes, but the naturopathic care is what makes it all last long-term.
Q: What do you fight the most about in the business and how do you resolve it?
A: Once in a while, we may not 100 percent agree with each other's positions – like on sunblock, for example. We need to protect our skin from the damaging rays of the sun, but we still need to absorb Vitamin D, so how do we meet in the middle? I tell people to at least protect their most exposed areas such as the face and neckline with an SPF. I recommend The Skin Saint Clear Defense SPF 45, which contains Niacinamide to build collagen, reduce redness and irritation, hyaluronic acid to replenish moisture, and ground-breaking Knotweed extract which fights Infrared radiation in addition to UVA/UVB rays. Dr. Cutler suggests sun exposure on the body with a recommended 15 minutes a day for adequate Vitamin D absorption. If people live in a cooler climate, he advises to test your Vitamin D levels, as you may need to additionally supplement with Vitamin D.