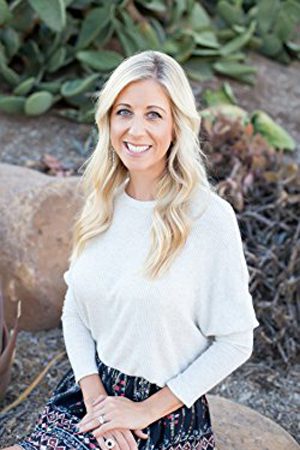 Call them a "hidden workforce" of sorts: There are millions of mothers  who are choosing to put their careers on hold and stay home with their children.
As a previous marketing manager of a Fortune 500 company turned stay-at-home mom, Kristin Helms, author of "From Boardroom to Baby: A Roadmap for Career Women Transitioning to Stay-at-Home Mom," has made a career of offering advice on how to achieve a fulfilled life for moms in the same position.
Helms uses her experience founding, launching, and continuing to run Tribe Magazine, an accomplishment achieved during her daughter's naptime. Tribe Magazine is a collaborative online publication exploring the heart and soul of motherhood. Helms reaches more than 75,000 moms daily through her popular website and active social media channels. She's had the pleasure of publishing and collaborating with more than 200 mom writers, authors, and entrepreneurs since launching Tribe in 2016. She is also a member of Women Writers, Women's Books, Publishing Mom Bloggers and Boss Moms.
Her motherhood guidebook, "From Boardroom to Baby," (January 2018) uses her experience in the corporate world and decision to transition into stay at home mom to empower other women and ease their transition process.
Q: Moms tend to be the toughest on themselves. How do you rebuild a career/confidence after a long break in your career trajectory?
A: I think the key is not to view it as a "break" but rather a change of focus – it's not abandoning one's past education and skillset but rather, placing it on the back burner for a period of time while a woman focuses on her child/children. And if a woman plans to re-enter the workforce at some point, it's important to stay involved with activities or side projects outside of motherhood (volunteering, consulting, hobbies that might translate well on a resume, or even launching a side business from home). By creating and actively participating in an outlet outside of motherhood, moms will be able to keep their confidence and well-being whole while also staying relevant and exercising business skills. I believe it's also important to keep and foster friendships and contacts in one's industry so when a mother is ready to redirect focus to the workforce again, she has a strong network behind her.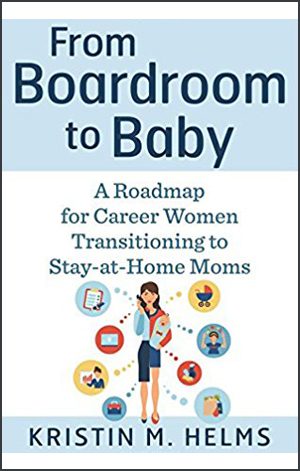 Q: What assets do at-home moms have to share with potential employers?
A: As family leaders, moms have mastered the arts of time management, multi-tasking, priority-focused, dedicated hard work. These fine-tuned skills that elevate and expand throughout motherhood will definitely translate over to careers when/if at-home moms re-enter the workforce. Next comes fierce motivation. Women in general are undoubtedly motivated to do well and advance throughout their careers, but as mothers, there's an urgent need to succeed not only for themselves, but for the well-being of their families.
Q: What big takeaways should moms find from your book/work?
A: That "staying home" with children shouldn't strip women of identity, work ethic, self-confidence and power. While the older, more outdated definitions of stay-at-home moms may threaten to do these things, new stay-at-home moms should find solace in the thought that they can design "staying home" in a meaningful, compelling way. While domestic responsibilities are still a part of the role, there are also bigger powers at play — like, dedication to raising well-rounded human beings, exploring and introducing children to the world, identifying and fostering an outlet outside of motherhood (launching a business or mastering a hobby), and practicing self-care so these women can continue providing the very best to their families, their communities, and themselves.