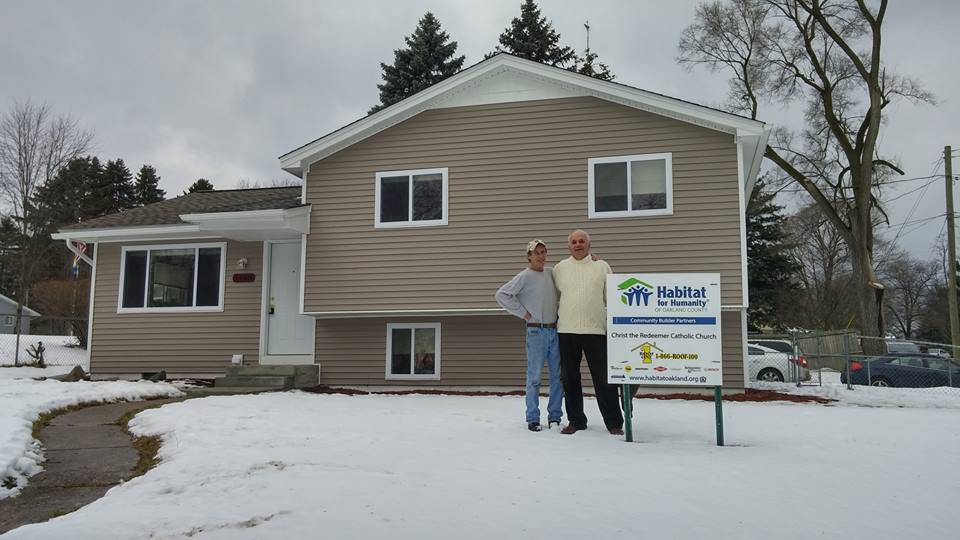 Following your heart into a career may seem challenging on paper – you don't know if the financial sacrifices will be worth the rewards of investing in your passion.
But Annabelle Wilkinson's journey to Habitat for Humanity of Oakland County proves the right job can satisfy your heart and your head – and whenever you follow your bliss, good things are sure to follow.
A 2011 graduate of Michigan State University, Wilkinson worked in the publishing industry as a marketing associate before making a career switch to nonprofits. Before coming to Habitat as volunteer coordinator, Wilkinson, a Bloomfield Hills resident, worked for City Year in Detroit.
"I realized I would rather be working for an organization that I cared about and that made a difference in the world," she says. "Some of the most fun I had was helping students. Part of my last job included event planning and managing volunteers."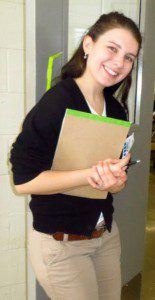 Her main responsibilities at Habitat are coordinating volunteers on-site, providing support to volunteers, arranging volunteer groups for build site and managing Habitat's volunteer database. She reports directly to Stephanie Osterland, director of family and community relationships.
"The volunteer experience is an essential part of Habitat for Humanity," says Tim Ruggles, CEO/executive Director of Habitat for Humanity of Oakland County. "We welcome Annabelle to our team and look forward to furthering our robust volunteer relationships as well as bringing new volunteer talent into the mix."
Habitat for Humanity is a grassroots organization dedicated to the elimination of poverty and substandard housing. Habitat accepts donated homes or lots, and builds or renovates in partnership with qualifying families, who pay a no-profit mortgage held by Habitat. Worldwide, Habitat has built and renovated more than 800,000 houses since 1976.
Habitat's vision is a world where everyone has a decent place to live. The non-profit is driven by this mission: Seeking to put God's love into action, Habitat for Humanity brings people together to build homes, communities and hope.
Celebrating its 20th year, Habitat Oakland County has built and renovated homes for more than 190 families in Oakland County over the last two decades. Donate, volunteer or learn more at www.habitatoakland.org. Habitat Oakland County is at 150 Osmun Street, Pontiac, 248.338.1843.