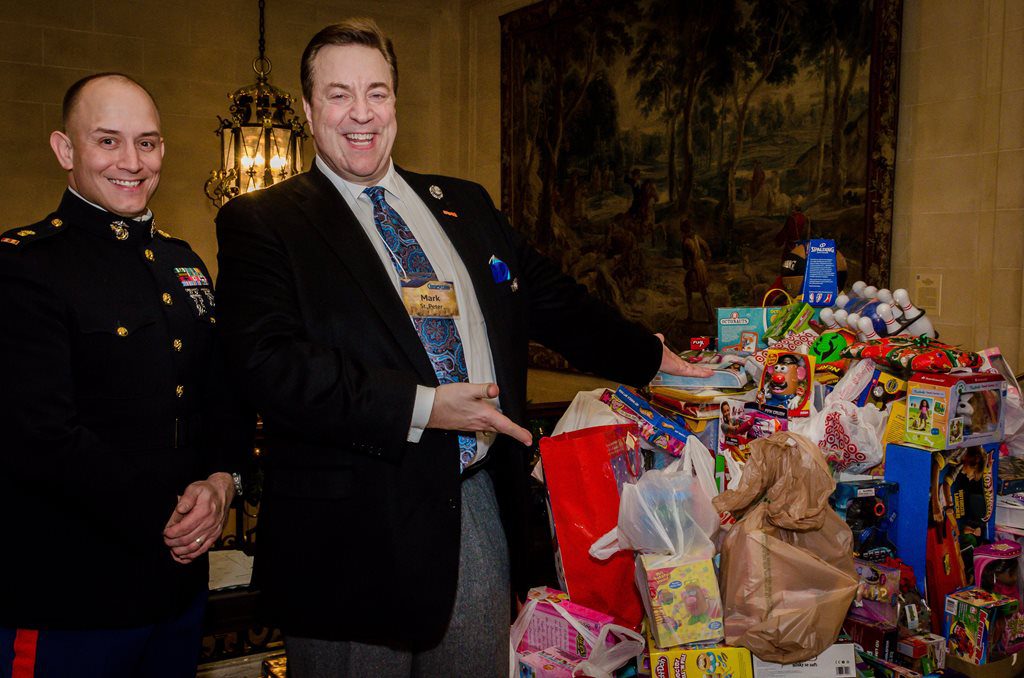 It is easy to forget how fortunate we are to have the resources we have in Metro Detroit. That is why Mark St. Peter, CEO and managing director of Southfield-based Computing Source, reminds himself and his staff to appreciate what they have on a monthly basis.
St. Peter's company does this in a variety of ways. First, the all-in-one digital evidence and legal support company has a monthly charitable giving program it created in 2013. Every month, a percentage of the company's revenues are donated to local and national charities. Beneficiaries have included the American Cancer Society, Toys for Tots and the Michigan Humane Society.
Additionally, St. Peter also directs different business- and event-based initiatives that coincide with the campaign's monthly themes. For example, in honor of Breast Cancer Awareness Month in October, Computing Source launched a "Pink Box Campaign" in which the firm delivered all of its legal documents to its hundreds of Midwest clients in pink, breast cancer advocacy-themed boxes.
In December, St. Peter built a charitable element into Computing Source's holiday party for clients and professional partners. He had each of the guests bring a new, unwrapped toy to donate to Toys for Tots, resulting in more than 750 toy donations and what the Marines on-site at the event called the largest collection they'd seen all year.
Having a successful company is a combination of hard work and dedication, St. Peter says. But it also takes the support of clients and the community something St. Peter reminds himself of through these monthly works.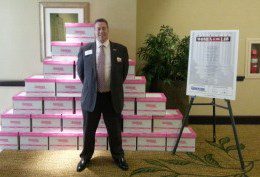 For example, Computing Source experienced incredible growth in 2013, St. Peter said. It opened a second, new office in downtown Detroit and new offices in Chicago, Grand Rapids and Ann Arbor. It hired more than 80 new team members. It also acquired the demonstrative evidence and trial graphics firm Evidence Express in Birmingham. This more than doubled its spectrum of service offerings as part of its goal to serve the legal community as their trusted, all-in-one, single source digital evidence and legal support firm.
The more Computing Source continued to grow, the more important we felt it was to give back to the communities in which we live, work and play, St. Peter said. When we began to think more in depth about how best to contribute and to make an impact, we realized what a wide variety of local and national organizations close to our hearts with special personal meaning there are, and we did not want to limit our contributions to just one or two.
Thus, the Giving Back One Month at a Time campaign was born in October 2013. It began with an idea from one of Computing Source's top account executives in its Chicago office to print its document delivery boxes, normally blue, in pink for the month of October in honor and support of the search for a cure to breast cancer.
We deliver hundreds of boxes in a month and many of our clients are women. Several of us have had our lives touched in one way or another by this horrible disease. All of us are so proud of the enormous success and the difference this campaign made, St. Peter says.
Adding the revenue sharing was the next step. It is a labor of love, St. Peter adds, because each nonprofit or charity has a special meaning or connection with someone at Computing Source.
So far, we have been able to support breast cancer research, give nearly a thousand children an exciting holiday through Toys for Tots and help some amazing animals find loving, forever homes through the work done by Michigan Humane Society, St. Peter says. We look forward to the months to come!
For a calendar of each month's charitable cause, please email [email protected]