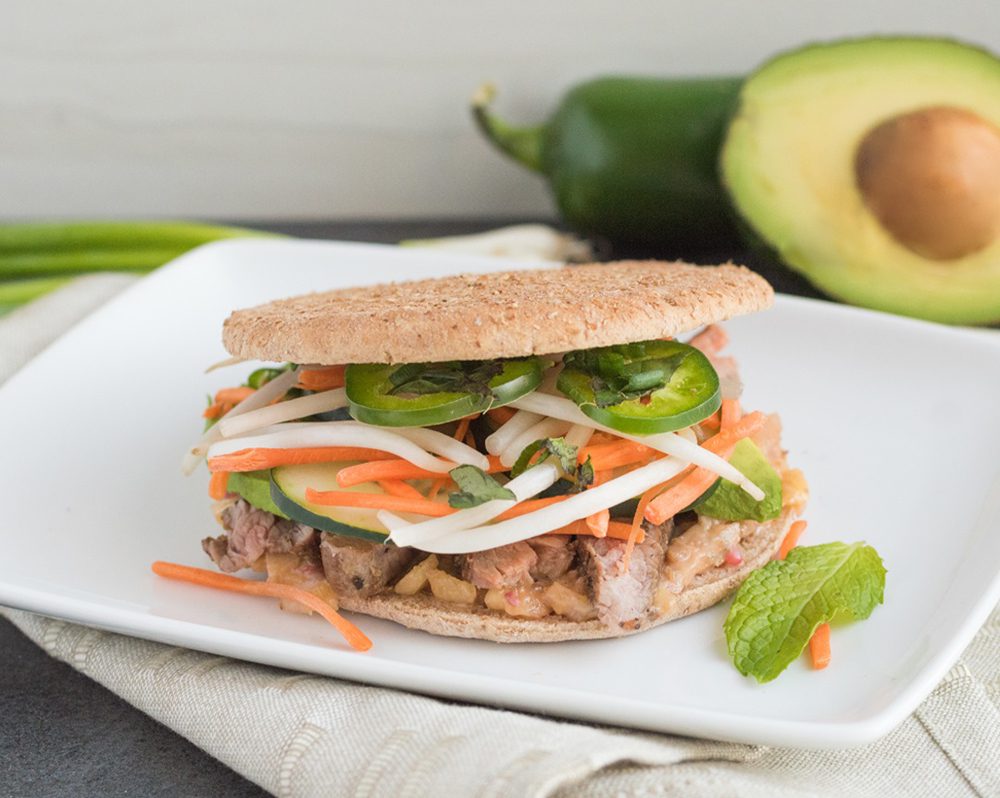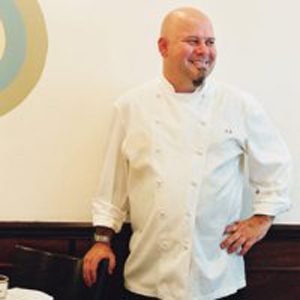 Jason Seibert is a relative newcomer to Metro Detroit's dynamic restaurant scene, but he arrives here with a strong background, a cool new job and a major victory under his belt.
That victory is a $5,000 prize for his entry in this year's America's Better Sandwich Contest, sponsored by Brownberry Bread. Seibert's recipe for "Last Night's Grilled Flank Steak with Plum Sauce 'Banh Mi' Style Sandwich" was a runner up in this year's contest, earning him the cash prize.
Seibert, who was working in California about nine months ago, came up with the recipe when he thought about Asian cuisine mixed with the multigrain sandwich thin. He made it, ate it, submitted it and then came in at a respectable second-place position in the contest.
The 2017 America's Better Sandwich Contest asked sandwich lovers to submit their original recipes featuring Arnold, Brownberry and Oroweat Whole Grain or Country Bread varieties, Sandwich Thins Rolls or Sliced Hamburger and Hot Dog Buns for a chance to win the grand prize dough. After the Top 5 finalists were chosen from thousands of entries, online voting opened and allowed anyone to vote for their favorite delicious and nutritious sandwich recipe, while additional judges weighed in on three criteria: taste, creativity/innovation and nutritional content.
Among his other achievements as a chef include working with Wolfgang Puck, opening up Spago Maui and a variety of other positions across the United States. These restaurant experiences were important when Seibert showed up in Michigan, following his new love in hopes of starting a life together.
He got the girl and a new gig. Seibert started as a chef at Cutting Edge Cuisine, a catering company. Now, he's serving as the chef de cuising at Chef's Table XII, a beautiful new-ish restaurant in Farmington Hills. Chef's Table XII is replacing Tribute, the longtime favorite of foodies across Metro Detroit.
"It's going to be a great gig," said Seibert, who said he is truly enjoying his stay in Detroit, visiting other chefs and checking out the growing food scene here. He is impressed with what he sees, and he plans on sticking around, enjoying life with his new love and cooking up a storm.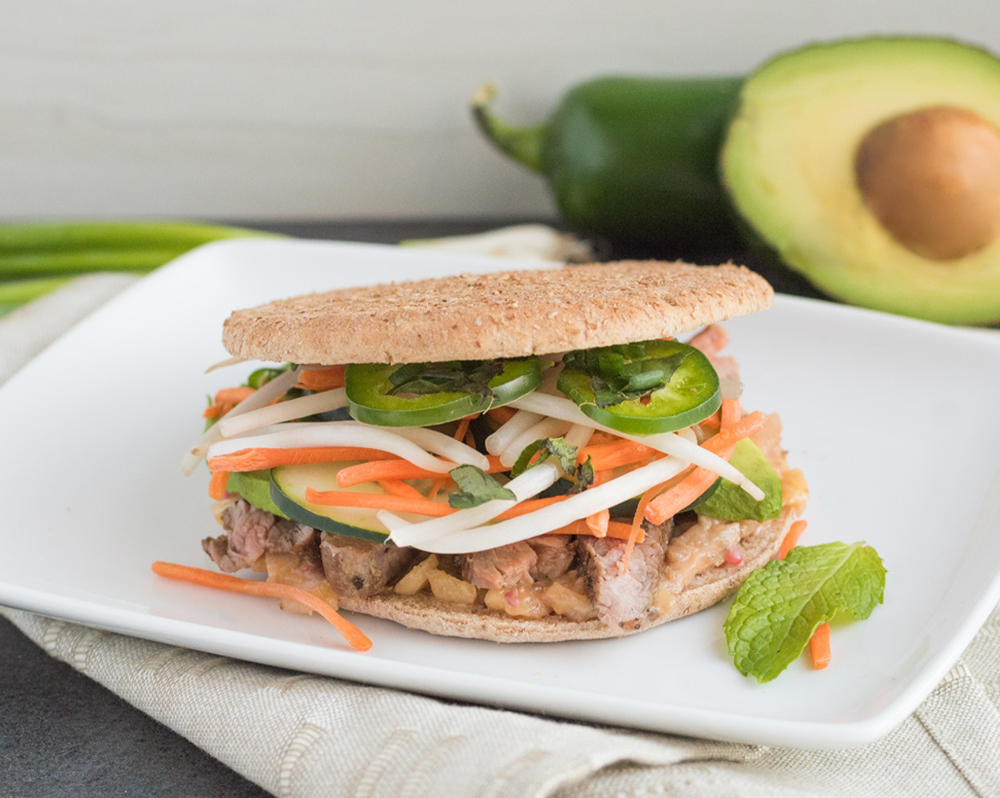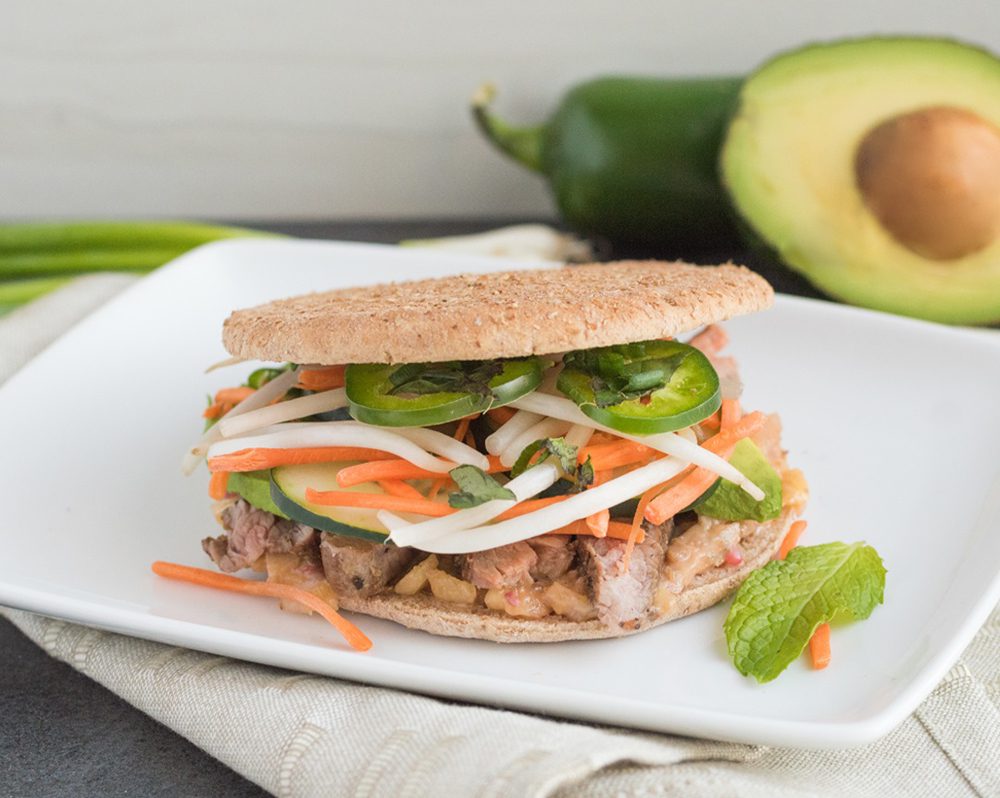 Last Night's Grilled Flank Steak with Plum Sauce "Banh Mi" Style Sandwiches
Ingredients (2 servings)
2 Brownberry® Sandwich Thins® Rolls Multi-Grain Rolls
2 tbsp. Hoisin sauce
1 tbsp. yogurt
1/3 cup diced plum, red or purple
¼ cup diced pineapple
2 tbsp. chopped pickled ginger
1/3 lbs. leftover grilled flank steak, sliced thin
6 slices of jalapeno pepper
6 slices avocado
½ cup bean sprouts
10 slices cucumber
½ cup carrots cut into thin matchsticks
8 fresh basil leaves, torn
10 fresh mint leaves, torn
12 cilantro sprigs (with stem)
4 scallions sliced thin
1 tsp seasoned rice wine vinegar
salt and pepper to taste
Directions
In a small mixing bowl, mix first 5 ingredients.
Spread the plum sauce evenly on the bottom half of 2 Brownberry Sandwich Thins® Rolls: Healthy Multi-grain.
Build sandwich by layering the sliced flank steak with the avocado, cucumber, carrot, bean sprouts, jalapeno and then top with the herbs and onion.
Sprinkle the rice vinegar over the herbs.
Spread the plum sauce on the inside of the top half of the roll or eat open face.