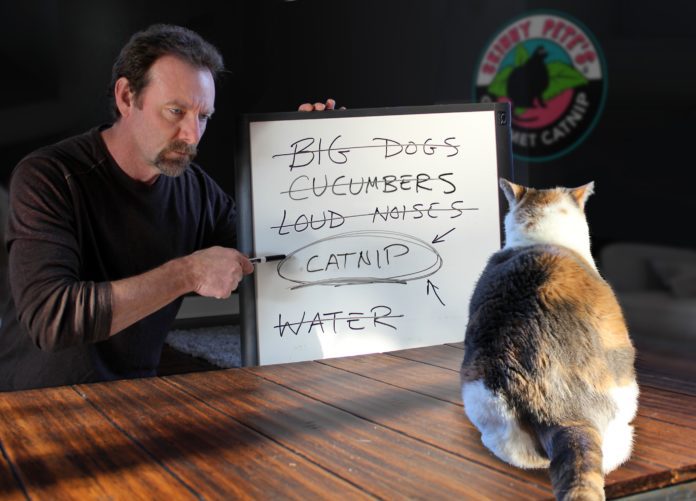 In an era when people treat their pets like people and spend more money than ever for their care and comfort, Skinny Pete's Catnip is building its business around offering high-end, gourmet catnip to feline pet owners.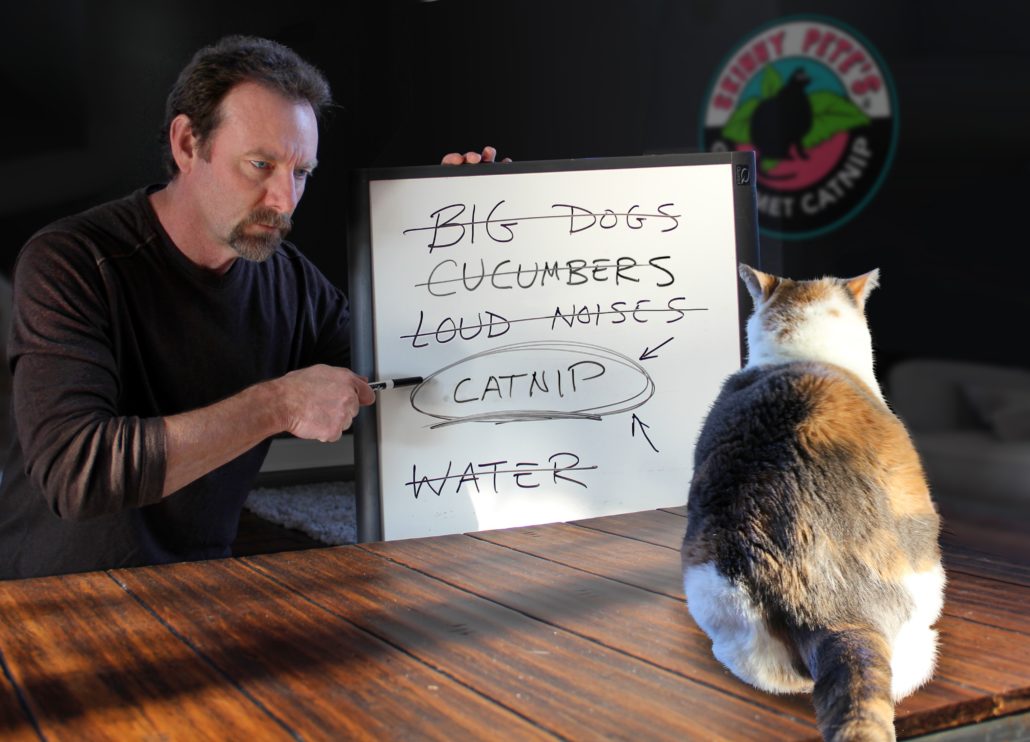 Just in time for International Cat Day, which takes place on August 8, the company has a new product for cat lovers.
The Rochester Hills, Michigan company opened its virtual doors for business one year ago with their flagship product, the Three Piece Gourmet Catnip Gift Set. To celebrate their one-year anniversary, owners Rich and Lisa Jackson have launched a new product, "Skinny Pete's Classic Catnip," in a 25 gram tin.
The company was founded by the husband-and-wife team in 2017. In addition to their online presence, the colorful Skinny Pete's Catnip tent can be seen at many farmers markets and craft fairs throughout Southeast Michigan.
Complimentary products
Rich Jackson said that the company's new product lines are each unique, but work together well.
"The two products perfectly complement each other. One is for everyday use, the other is a bit more high end," Rich Jackson said. "We didn't skimp on quality though, both contain fresh dried, 100 percent organic catnip. No pesticides."
Catnip is an herb in the mint family. It contains a chemical, nepetalactone. It is this chemical that triggers the amazing response many cats have when they encounter catnip. It is a fun treat for cats and their owners.
Find the company's catnip at these Michigan stores: Premier Pet Supply in Rochester Hills, Good Fur Me in Troy and Catfe Lounge in Ferndale. Its cat-related men's and women's apparel is only available through its online store.
According to the American Pet Products Association, there are 47.1 million households in the United States that own a cat. Those households spend an average of $86 for FoodTreats/Toys annually.