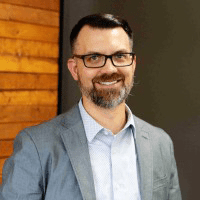 BlackTruck Media + Marketing has been named to the 2021 2021 Moz Recommended List becoming the only Michigan company to top the international search engine optimization (SEO) software and data company listed for superior service among digital marketing professionals.
Since 2005, the Moz Recommended List has served as a trusted resource for businesses looking to hire experienced marketing professionals. Marketing partners named to this list have a proven history of excellent client work and a strong alignment to Moz's core values. Moz makes SEO software to help marketers use data more efficiently to increase traffic, rankings, and visibility in search results for clients.
"Finding agency partners can be a challenge for many businesses," said Sarah Bird, CEO of Moz. "The Moz Recommended list has been a trusted resource for many years, helping countless brands and businesses find the right agency for their marketing needs. Inclusion in the list is a true testament to the level of excellence our featured partners provide."
To qualify, agency customers may submit their agency for recognition on an annual basis. An internal committee reviews the submissions, taking into consideration references, contributions to the SEO community, and commitment to Moz TAGFEE values.
"Being recognized by Moz with an addition to their Recommended List further solidifies proof of our commitment to client success in an approach that is both transparent and honest," Jason Dodge, Owner, BlackTruck Media + Marketing.
BlackTruck Media + Marketing was founded in 2009 by Grand Valley State University Seidman Business School alumni Jason Dodge and has grown to include six employees who service clients nationwide. BTM is a Google Premier Partner Agency which is reserved for the top 3% of participating digital companies making it the most exclusive tier of the program. This designation means BlackTruck is internationally recognized for maximizing campaign success for clients.