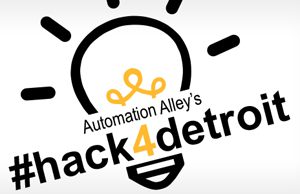 What happens when you mix Detroit, some high-tech experts and the city's new "Open Data" policies and portal? The world is about to find out.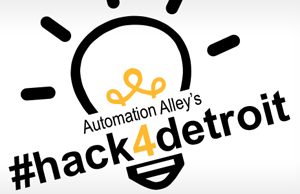 An event called #Hack4Detroit aims to share the city's various databases with people who create apps in a contest to see who can come up with the best use of this information. Bottom line: It's an event that blends smart techies with caffeine and pizza in an effort to improve the city and its services. Win-win.
Here's the background: The city of Detroit and Automation Alley, Michigan's largest technology business association, are hosting the event, which takes place over a 24-hour period. The programming competition or "hacking" starts at 7 p.m. June 12 and continues through 7 p.m. June 13. The event will take place at Grand Circus Detroit, an office-sharing space in the city.
The #hack4detroit event will focus on a specific challenge hackers will be asked to address using the data; the topic will be announced on the day of the event.
The winning individual or team will receive a $5,000 grand prize. Apps will be judged by Beth Niblock, CIO of the City of Detroit; Sean Hurwitz, CEO of Pixo; Brian Balasia, CEO of Digerati; and Will McDowell, Business Analyst at Detroit Labs.
"The challenge to create an app using data from the city's new Open Data Portal provides a unique opportunity for the hackers to show off their creativity. There's a mountain of data available for them to use, so it will be interesting to see which data they choose to incorporate and how they make it accessible to users." said Beth Niblock. "We're excited to partner with Automation Alley on this project and to see what solutions come out of it."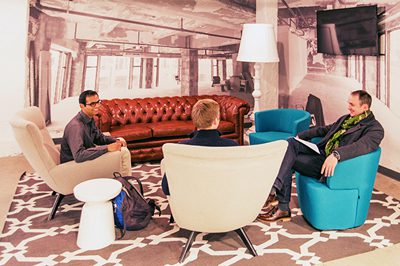 The City of Detroit has launched its Open Data Portal initiative in order to increase public access to valuable data and information concerning City government operations and service delivery. This tool exists to enable opportunity by reducing barriers to access the public data and information and promoting trust, transparency, and accountability between City agencies and the people we serve.
"We're looking forward to seeing what our participating #hack4detroit coders can create for the city," said Diane DeForest, Automation Alley director of events and marketing. "The developers of the winning app are not only receiving a great cash prize, but they are also giving back to the Detroit community in a charitable way. We'd like to thank Grand Circus Detroit for partnering with us to make this event possible."
Sponsors include Comcast Business, Delphix, Digerati, Detroit Labs and New Horizons Computer Learning Centers. #hack4detroit will include breakfast and lunch. The cost to participate is $20. Participation is limited to 65 people. Registration closes June 5.
For more information, or to register, visit www.automationalley.com, or contact Automation Alley at 800-427-5100 or [email protected] To sponsor, contact Automation Alley at 800-427-5100 or [email protected]