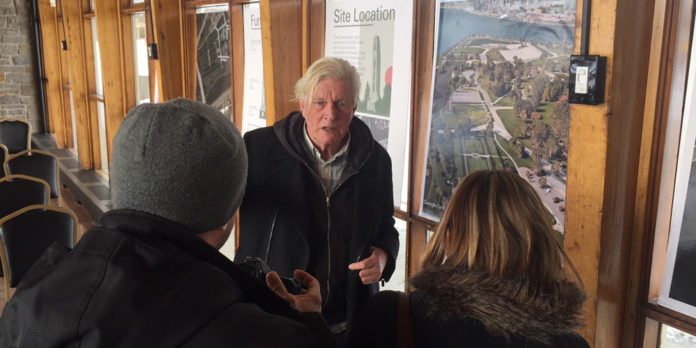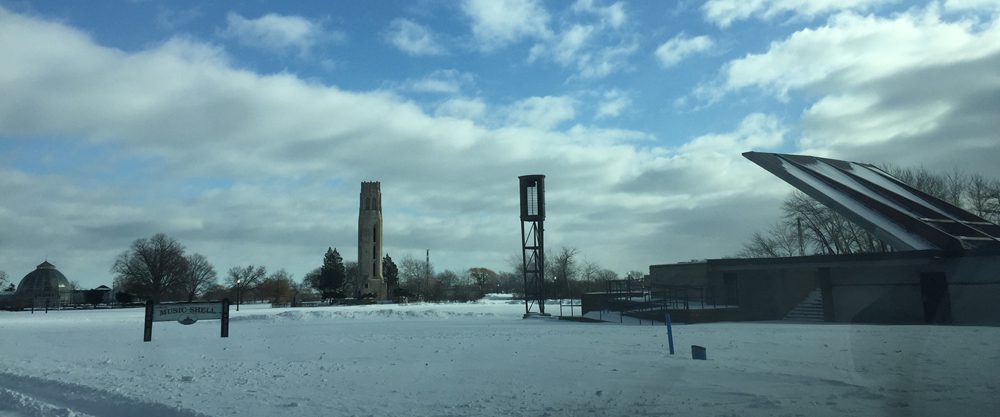 There are garden designers and landscape architects whose names are well known in households that love plants, flowers and history: Frederick Law Olmstead. Jens Jensen. And, for an increasingly large fan base, Piet Oudolf.
That final name may not be immediately familiar to Michigan residents, but it will be soon. Oudolf, well known for his innovative public gardens and ecological innovations within his industry, has agreed to design a garden on Detroit's Belle Isle.
Oudolf was in town recently to talk about the project, the city and his ideas for the area in the months to come. The economic and tourism impact of his decision to design a garden for Detroit and the state is huge, according to organizers from the Garden Club of Michigan, Belle Isle Conservancy and the Michigan Department of Natural Resources, which has a long-term lease on Belle Isle.
The project is three years in making, said Maura Campbell, a longtime gardener, communications specialist and former president of the Garden Club of Michigan. Campbell has championed Oudolf's vision for the city and, along with many Club supporters, pursued the development of an Oudolf garden to this point. She calls herself a "matchmaker" between a master gardener and the city she loves, crediting the DNR and the Belle Isle Conservancy through its head Michele Hodges for their willingness to work with the Garden Club on this project.
"We wanted something big. We wanted something significant. We wanted to contribute to the region and the city," Campbell said. "We knew Piet Oudolf was the perfect person for Detroit."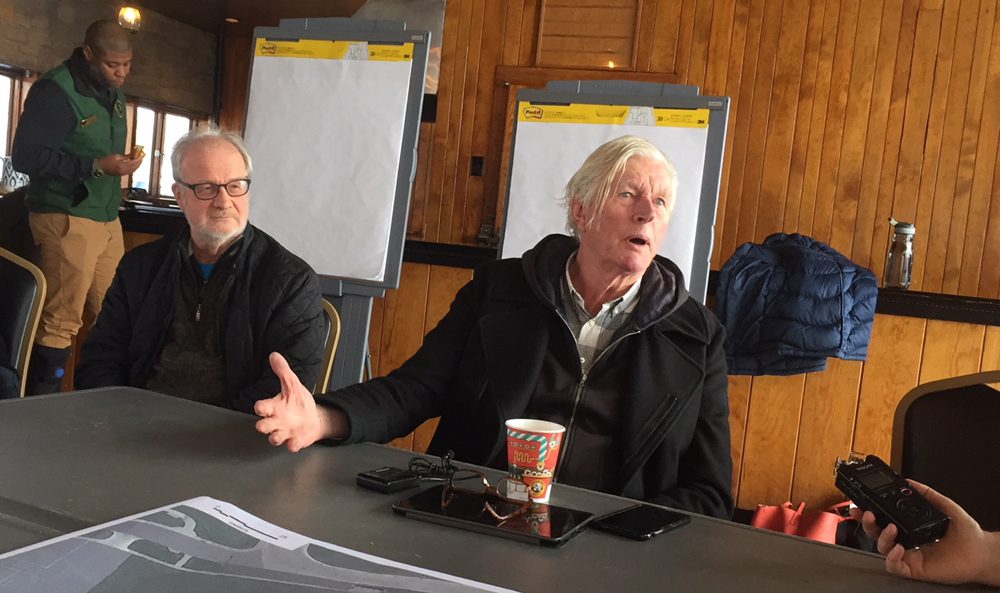 Some background: Oudolf was recently listed on the Architectural Digest's AD100, calling him among the most "influential men and women working in interior design and architecture, who are changing the world, one room, one building and one garden at a time."
The Dutch garden expert and author has more than 40 years of experience in his craft and is considered a master within the industry. Among his most notable public gardens is Battery Park in New York City (2003), High Line in New York City (2006) and Lurie Park in Chicago's Millennium Park (2003). Detroit's park is in the planning stages now and likely will be installing in 2019. Fundraising projects are now in the works to raise money to maintain the garden from 2020 forward.
"We see this as a catalyst for the entire area," said Keith Creagh of the Michigan Department of Natural Resources.
Oudolf said he is still working on the design portion of Detroit's garden, which will be located on Belle Isle near the Anna Scripts Conservatory, Remick Band Shell and Nancy Brown Peace Memorial Carillon. Oudolf selected this site himself after touring the city, the riverfront and Belle Isle. Belle Isle will be Oudolf's first garden in a state park as well.
Part of the goal for this garden is to show Detroit's growing vibrancy, to highlight how to comingle native and non-native plants in a natural way and to inspire anyone who sees the garden to enjoy nature, Oudolf said. He added that he is interested in working in Detroit further, and having the Belle Isle site as well as any others could bring new connections, tourists, academics and more to the city to study his work.
"It needs to be dynamic (and) work through all seasons," Oudolf said, noting that he wants it to feel natural, a bit spontaneous and, above all, like a place where you feel at home in nature.
Oudolf and his partners said they also are interested in working with the city in terms of its urban gardens, taking what they have learned from Chicago and New York and installing it in Detroit – in a completely Detroit way, however.
"We want to give people a chance to fall in love in with nature," Oudolf said.