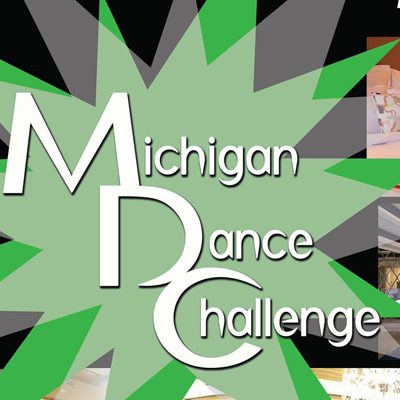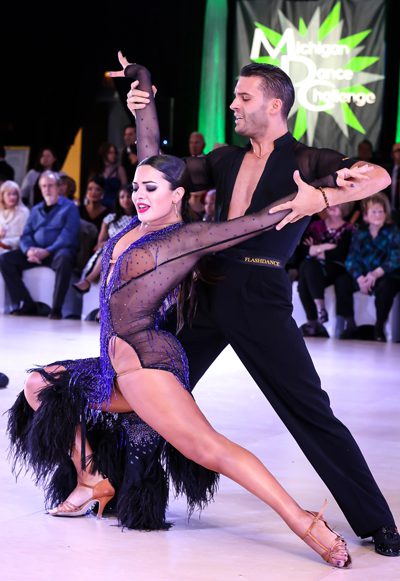 Mark Brock was a football player hoping to become a professional in the National Football League when life decided to shift where his feet were heading.
He played college football at Western Michigan University and even on a minor league team. But he came back to Detroit, Michigan without an NFL contract, and he knew it was time to find a new dream. That's when ballroom dancing came into his life.
Today, Brock is a dancer, dance instructor and organizer of dance events as a host and participant. He's found dancing to be as competitive, challenging and interesting as professional sports. And he loves to help others discover their love for ballroom in a variety of settings.
Michigan Dance Challenge features 8,000+ contests
On April 3, hundreds of people dancing in more than 8,000 contests will fill The Henry hotel in Dearborn, Michigan for Brock's 18th annual Michigan Dance Challenge, four days of fun, festivities and good-natured competition with decadent outfits and exquisite moves to exhibit the world of 21st century ballroom dance.
"Anybody can learn how to dance," Brock says. "Once you learn it, you don't lose it. It's like riding a bike – you don't forget. And you can go anywhere in the world and know what you're doing."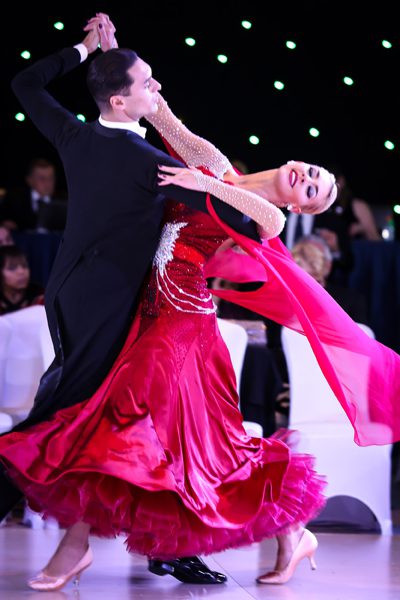 Contests and prizes abound for a variety of dance categories, for students, teachers and more. Judges include Dancing with the Stars alumni Karina Smirnoff and Tony Dovolani as well as a roster of impressive dance experts. Smirnoff will offer a special dance clinic on Saturday, April 7th – free to MDC participants and $50 for anyone else who wants to learn with the award-winning dance celebrity.
The Michigan Dance Challenge was started in 2000 by Brock, a veteran dancer, dance instructor and dance studio owner who sought to bring together Michigan dancers for a friendly competition showcasing the best of the state's dance talent. He has built a career on bringing people together through dance.
A job for life
The founder of the Savannah Dance Classic and the Cincinnati Ballroom Classic, Brock emcees nearly 40 dance competitions year-round and speaks widely to dance teams and at universities nationwide.
"I know with this work, I'll have a job for life," laughs Brock, who has coached people from age six to age 86. "I've seen competitors in the 70s and 80s who are magnificent at ballroom dancing. It's the great equalizer – anyone can do it no matter how late their start."
And there's never a bad time to start, Brock added.
"It's great exercise," Brock says. "You have to think about your steps, what your body is doing. It keeps your mind fresh."