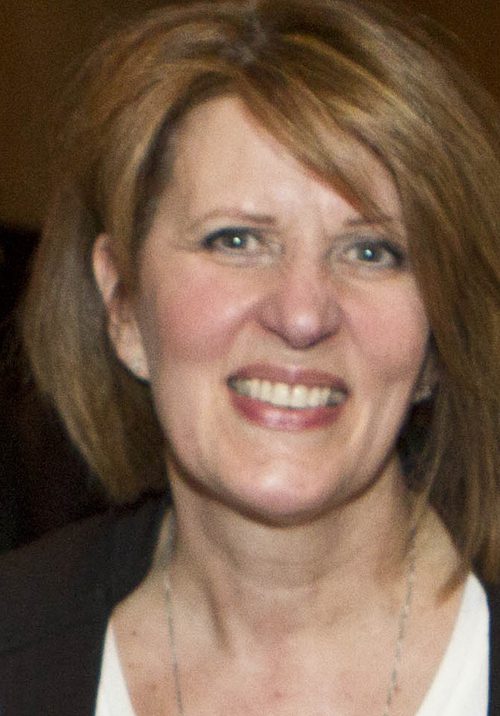 You can imagine that Elizabeth "Beth" Bock would be an expert on health and fitness, given her position as senior general manager of Life Time Athletic in Bloomfield Township. You don't get that kind of great gig unless you know your squats from your side stretches.
But we'll let you in on a little secret – every time she looks around the athletic resort on Telegraph Road, she's not just checking on the details of this sports, fitness and spa site. She's also admiring the stitching on the throw pillows, noticing how the patterns of the furniture are just right and the fit on every finish.
That's because Bock has a long history as a seamstress, working at fabric stores but also creating just about anything that inspires her. She can turns bolts of fabric into a complete wardrobe, a wicked Halloween costume, a well-draped curtain or whatever she dreams up.
"It's all about creating," Bock said. "There's a lot of things I'm interested in – travel, golfing, cooking. But I've always had my eye on fashion, design and décor. I've always had that ability to sketch something and then know how to put it together."
Her eye for design took off around the seventh grade, Bock recalled. That is when her father brought a sewing machine home. The machine was intended for her mother, but that's not how it turned out.
"Dad came home with a Sears Kenmore sewing machine because my mom wanted to learn to sew. She sat down at the table and she couldn't thread the machine. She was getting really frustrated and said that's it. I was by her side and was mesmerized. I asked, 'Could I have it?' And that was it."
Some background on Bock: She is a native Michigander and lifelong resident currently residing in Washington Township. Bock is a longtime leader at Life Time and has served in a variety of roles since 2001. She was promoted to general manager in 2007, and has since served in that role at Life Time Fitness locations in Rochester Hills, Troy and Shelby Township.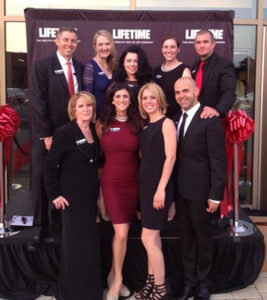 She will oversee operations of Michigan's first Life Time Athletic when the Bloomfield Township location opens this summer. The "Athletic" brand is unique with the Life Time family. The 73,000-square-foot Life Time Athletic Bloomfield Township will have an array of best-in-class programs, services and instructors, group fitness, cycle, Pilates and yoga studios and an indoor lap pool, as well as the most up-to-date cardiovascular and resistance machines available anywhere.
The Bloomfield Township Athletic also has a Life Time Kids Academy, a new and unique membership program designed especially for kids from 3 months to 11 years. Plus, it has the LifeSpa: a full-service, lavish day spa offering the latest in massage and relaxation therapy, and a comprehensive range of body, hair, nail and skin care services.
Bock's Life Time story began as she searched for a summer job. She was working in education and wanted a part-time income on her off months, she said. She found a position at Life Time, and her new career was born. Her background in customer service was an ideal fit, she found.
But she also felt like her creative spirit could find a place within the Life Time organization.
"I fell in love with the company," Bock said. "There were three gyms then, and it was a yong company. I could be creative because it was so innovative. And it needed a strong customer-service side. As it grew and expanded, I felt like my thoughts and ideas were valued."
In the meantime, she always kept her hand in cooking and creating fabulous outfits and gowns. She might not have as much time to do her projects, but she appreciates a fine garment or upholstered chair when she sees them.
"I had three boys, and they had the most spectacular Halloween costumes. My favorite might have been the Three Musketeers – they had fleur-de-lis in satin embroidered in their velvet capes. I even made them hats with plumes. … I also made Christening gowns and my own wedding dress as well as ones for my sister and sister-in-law."
Creating things for others is one way Bock says she likes to display her affection for family and friends.
"It's something like cooking in that you have to throw different colors, tastes and textures together to create something delicious," Bock said. "There's a lot of satisfaction when you can do that and share it with others to enjoy. You do it for love and it helps people feel appreciated. That's its own reward."