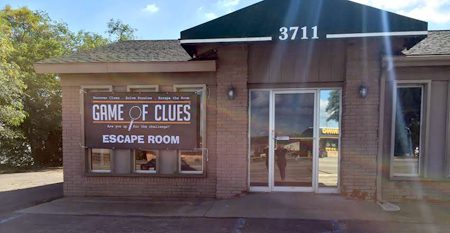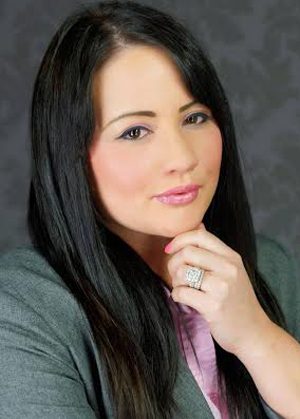 Some might see game night as a fun family activity or something to do with friends on a casual basis. For Jennifer Bismack, playing games became a serious business.
Bismack, 34, founded her new company after her love of games. After trying out an Escape Room she fell in love with the challenge to escape and she wanted to create her own game and encourages families, friends and co-workers to take on the challenge of escaping before time runs out.
The result is Game of Clues, which brings people together to solve mysteries and escape from a room all in the name of a good time. Bismack opened her first Game of Clues Escape room in Novi last year. She quickly outgrew her space and recently relocated Game of Clues to Waterford.
"I was inspired to create my own escape room after going to dozens of escape rooms. Many of the escape rooms I visited were very similar to one another; they seemed to be pre-packaged and didn't offer any clues, which made our experience frustrating, and many seemed unsolvable without any direction," Bismack said.
"I loved the concept. I knew that people needed something that was challenging and that would also offer them a real chance at escaping the room," Bismack added. "So I began researching the industry and found that indeed, many of the rooms I had visited were pre-packaged rooms; basically an escape room in a box. I decided that my rooms were going to be designed by me; with input from focus groups and other escape room aficionados.
"I came up with clue cards where people have to complete missions within the room once they uncover a hidden clue card. Once they complete the missions they will receive a clue from me to help them with a puzzle or riddle they may be stuck on. The clue cards and analysis are what make us unique," Bismack said.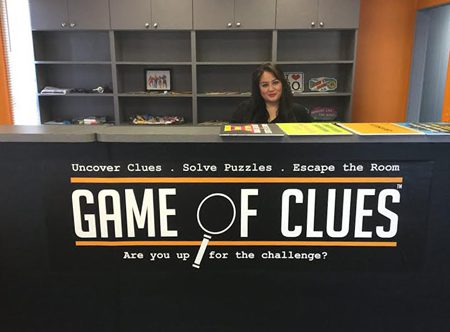 There are three games that can be played in the room for a clue: The friends or family game, Bible trivia, and a couples' game. For an additional fee, groups can get an analysis of how you worked well together and each person's  strengths, Bismack said. That could be especially interesting for business groups to see.
Game of Clues is in a 2,200-square-foot facility that will initially launch with two escape rooms. In the "Lost" escape room, participants have lost their dog, someone has found the dog and wants to keep the dog for their own. Participants' goal is to break into the house where the dog is being kept and solve puzzles and riddles to be able to unlock the cage, free their dog and escape.
In Game of Clues second room, participants travel back in time to the 1980s where they will have to solve puzzles and riddles to get the code to the time machine to make it back to today while enjoying the best 80s music and playing with favorite retro toys. Participants will be playing original Nintendo games in order to receive clues.
A third room, with a trapped in space theme, will open in early-to-mid 2017. When the third room opens, Game of Clues will be able to accommodate 30-40 people simultaneously between the three rooms. Game of Clues also has party and meeting room space for birthday parties and businesses that want to hold staff meetings at the facility.