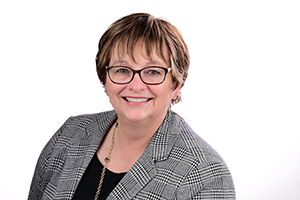 Jaffe Raitt Heuer & Weiss, P.C. recently welcomed a new attorney to their team of legal professionals. Diane Slinger joins the firm as a partner, with over 30 years of industry experience. She will be part of the estate & wealth planning practice group. Jaffe CEO Jeffrey M. Weiss made the announcement.
Slinger brings a robust set of skills and technical experience to Jaffe, including more than three decades of providing estate planning counsel and examining changes in legal policies related to estate & wealth planning. Her defined specialties include estate planning and probate law, corporate law, contract law, business planning and real estate law. She'll also support the estate & planning group in matters involving estate and gift tax preparation, tax planning, mergers and acquisitions and transactional matters.
Before joining Jaffe, Slinger spent 27 years at a smaller estate planning law firm, where she honed her expertise. During that time, she also served for over seven years on the City of Birmingham Board of Review and five years on the Independence Township Board of Review.
Slinger earned a Master of Laws from the Emory University School of Law, her Juris Doctor from the University of Santa Clara School of Law, and her bachelor's degree from Eastern Michigan University, where she double majored in Public Law and Government and Psychology.
For more information, visit www.jaffelaw.com.