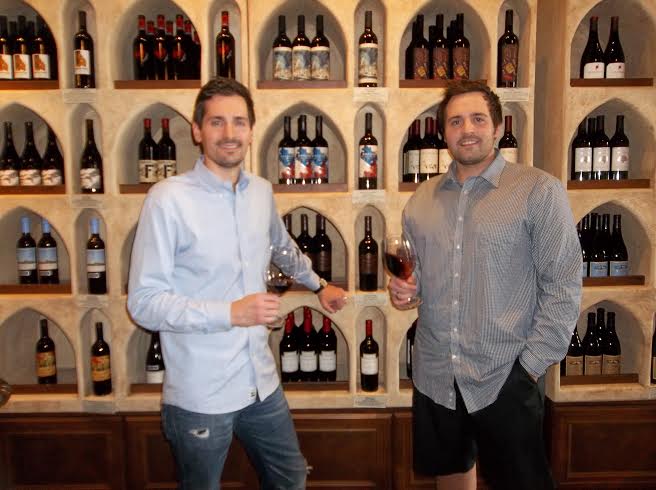 Even when they were young, the Boos brothers knew they wanted to "keep it in the family" and start a business together.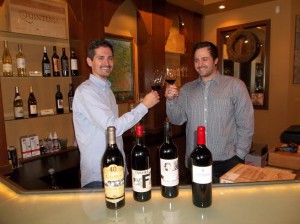 That was in part because Brandon and Jonathan Boos of Northville grew up in a home with entrepreneurial parents. Business is deep in their blood. For example, Brandon has a deep background in customer service; he is a self-described "problem solver, mediator, active listener and multitasker."
In March an opportunity presented itself and the brothers knew that it was not only the right time, but the right business. The duo purchased d.vine Fine Wines at 17386 Haggerty Road in Livonia, an upscale yet relaxed atmosphere wine bar or "tasting room" as they like to call it.
The 1,300-square-foot location seats 26 people and has four employees, one of whom is a Certified Wine Specialist, or CWS. d.vine had been open for six years prior to the purchase in March and business is good, the brothers say. Revenue is expected to be up 15 to 20 percent in 2014. If business continues to grow, the two will look at expanding into other markets.
"We heard about the business being for sale and knew we had to have it," says Jonathan. "We really had no formal training in wine, although we have learned a tremendous amount over the last few months. Being around industry experts has helped tremendously. It's a fun business to own, especially the diversity of people we meet."
"Our goal in this was to create a casual yet elegant wine bar – a place where patrons would feel comfortable coming to for social visits before or after meals or movies, or just to purchase wine to take home. We have no TV's in d.vine because we want a place that's different than just your everyday bar. d.vine is a place to go when you want to share a conversation and a laugh with friends, and taste some great wines."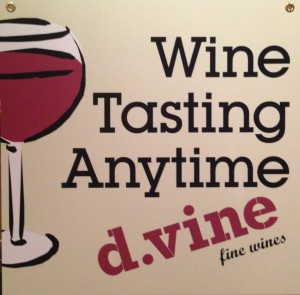 d.vine offers dozens of different wines from the United States, France, Italy, Spain and beyond. But the uniqueness of d.vine is that when patrons visit, they have the ability to consume a glass of wine that they might not have heard of or one by a certain winery. This allows them to try before they buy, and if they are satisfied they can buy a bottle of it to take home. Their wine trends very much follow the time of year and season.
"d.vine is very much a friendly atmosphere," says Brandon. "We're non-pretentious and non-intimidating. People who are just getting into wines can come in and feel comfortable, almost like a 'Cheers' quality. After coming into d.vine a few times, chances are great that we'll remember your name from then on. We really don't have a 'typical client,' although the majority of our clientele is between the ages of 30 and 60. Some have a high level knowledge of wine and some are just starting to drink wine."
Jonathan says that one of the more popular programs d.vine has is a wine club "pick up party" for members. "We invite them to come in and pick up their monthly wines, and while there, they can enjoy complimentary cheese, crackers, pizza, etc. People love it!"
d.vine is open Tuesday through Thursday from 11 am to 9 pm, and Friday and Saturday from 11am to 10 pm. For more information, visit www.dvinefinewines.com online or look them up on Facebook at www.facebook.com/d.vineFineWines.