Maybe you toil away at your desk, feeling like all you do is shuffle paperwork. Perhaps you're in customer service and believe no one notices your contributions. Whatever your career, it is easy to feel like no one sees your value.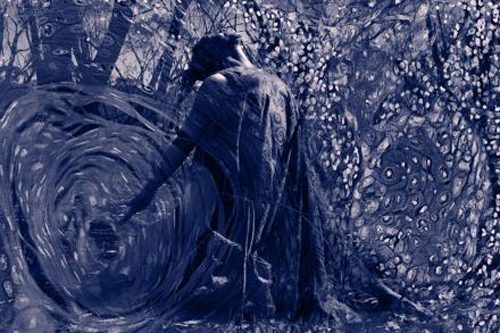 That is why the collaboration between University of Michigan medical researchers and a group of artists is so intriguing. Because it shows us all that no matter what our daily jobs are, someone else finds it interesting, important and, more importantly, inspiring.
The collaboration between these visionaries will be shown off Wednesday during an event called "An Evening of Art + Science"  at the Museum of Contemporary Art Detroit (MOCAD).
"The Evening of Art + Science" will raise funds to help maintain the pipeline of life-altering medical discoveries, and will showcase for the Metro Detroit community the amazing breakthroughs that are emerging from the laboratories of the Taubman Scholars, all of whom are practicing physicians and U-M faculty in addition to being active scientific researchers.
Over the past year or so, the artists have been meeting with their scientific counterparts from the University of Michigan Health System's A. Alfred Taubman Medical Research Institute to discuss their research, their ideas and the creativity that abounds in their respective disciplines.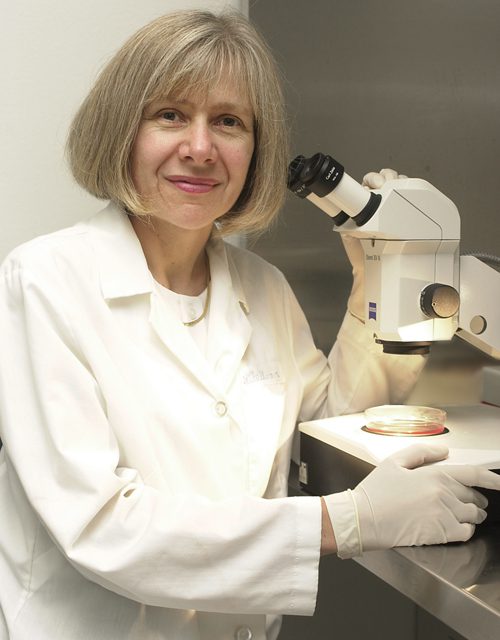 The Taubman Emerging Scholars program helps early-career clinician-scientists establish their laboratories. The work of the Taubman Institute is funded solely by private philanthropy, said Eva L. Feldman, M.D., Ph.D., director of the A. Alfred Taubman Medical Research Institute and U-M Medical School professor of neurology.
The Taubman Institute scholars are conducting groundbreaking research on a variety of devastating diseases, including cancer, cardiovascular disease, ALS, Alzheimer's disease, diabetes and multiple sclerosis, among many others, Dr. Feldman explained.
"The Taubman Institute's clinician-scientists are exhilarated by this opportunity to have their research interpreted by such an elite group of artists," Dr. Feldman said. "We are absolutely thrilled with the imaginative creations our work has inspired and we believe this unique event will really engage supporters of both art and science."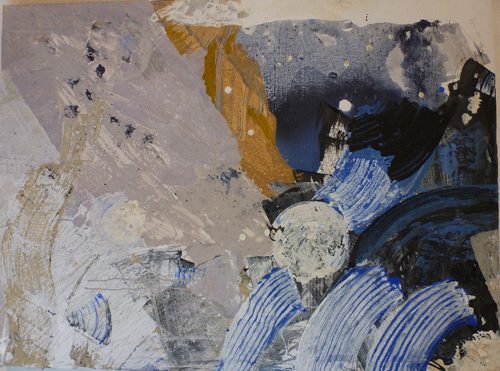 Some background:  Michigan businessman, philanthropist and noted patron of the arts A. Alfred Taubman in 2008 provided the initial funds to establish the institute bearing his name at the University of Michigan Medical School. Its mission is to provide the university's finest medical scientists the freedom, resources and collaborative environment they need to push the boundaries of medical discovery.
The hope is that these researchers and scientists produce breakthroughs in cures to speed the development of effective treatment for some of the most devastating illnesses. Currently, 21 Taubman Scholars are advancing their research with the assistance of grants from the institute.
In less than six years since the founding of the institute – part of the University of Michigan Medical School – the research it has sponsored has produced more than 50 human clinical trials of potentially life-saving treatments.
Among the artists whose work will be auctioned are choreographer and theater director Aku Kadogo, painter Simone DeSousa, interactive artist Osman Khan, Lynne Avadenka and the team of Cezanne Charles and John Marshall.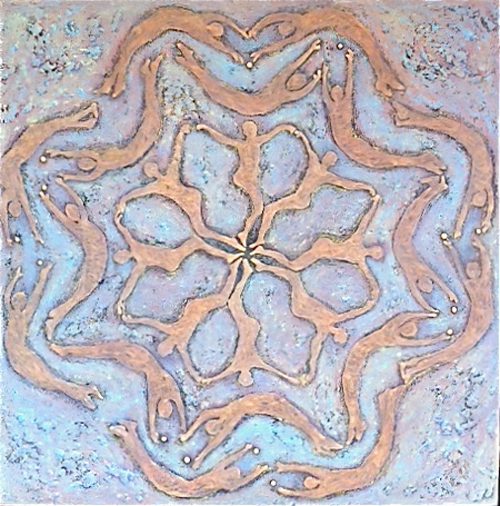 The show has been curated by Lynn Crawford, a board member of MOCAD and a distinguished novelist and art critic.
Some of the scientists featured in the project include Valerie Castle, M.D., a children's cancer researcher and chair of the U-M Department of Pediatrics and Communicable Diseases;  Parag Patil, M.D., Ph.D., a U-M neurosurgeon who is conducting the first intraspinal injections of stem cells into patients with ALS; Ronald Buckanovich,  M.D., Ph.D., an associate professor of gynecology who is testing a new drug for ovarian cancer patients, and Eva Feldman, M.D, Ph.D., the Russell N. DeJong Professor of Neurology, director of the Taubman Institute and principal investigator of the ALS stem cell trial.
To purchase dinner and VIP tickets, contact Gail Ball at (248) 705-0287. For tickets to the after-party with music and signature cocktails, click here.