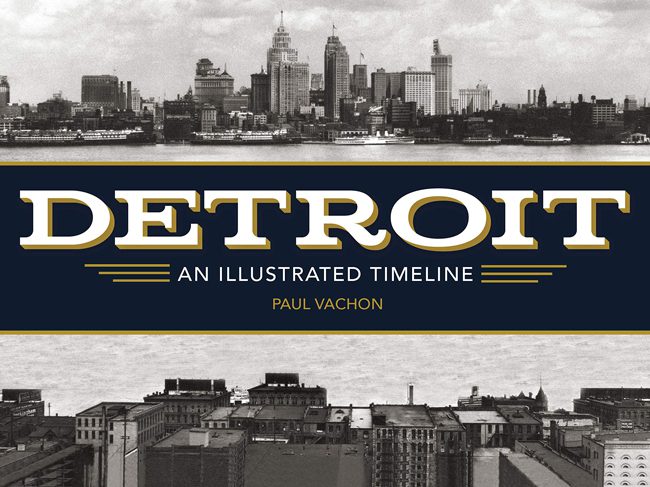 What city has been a fur-trading post, hub of commerce and automotive-manufacturing titan? All of this and more has happened in Detroit.
Paul Vachon enjoys telling Detroit's story, and he has a new book that goes over the past 300 years of its ups and downs. Reedy Press has published his latest book, "Detroit: An Illustrated Timeline," which explores the history of the area in a 144-page coffee table book.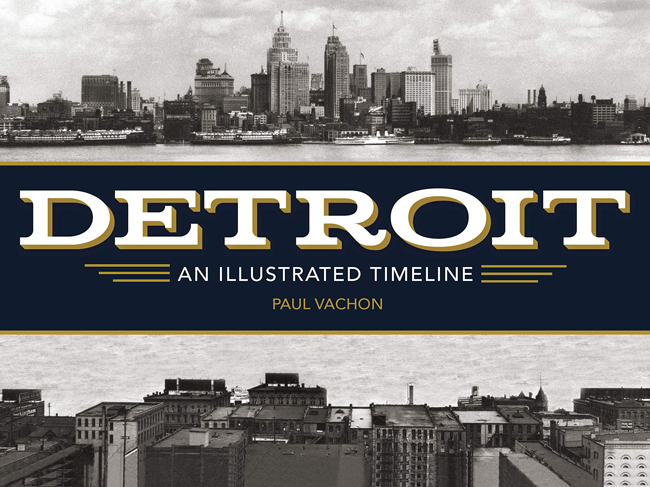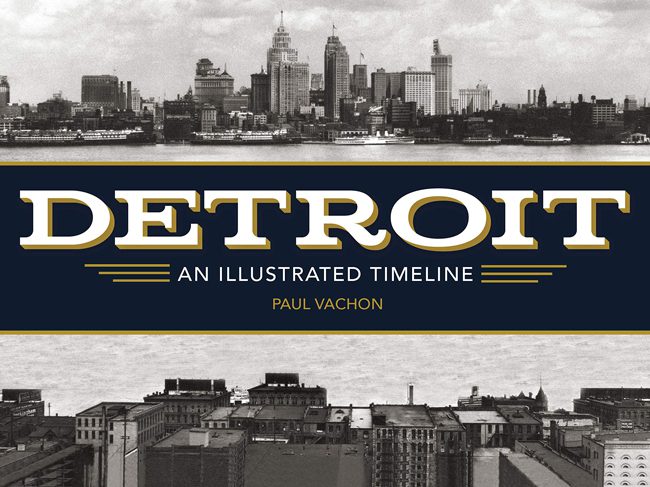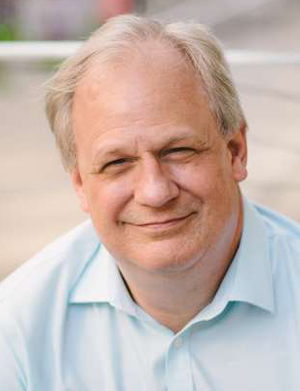 Vachon is an author, freelance writer and public speaker. He has written four other books, all devoted to Michigan travel and history.
Q: Why write this book about Detroit right now?
A: As popular as Detroit history is for natives of the region, there always seems to be a hunger for more. It might be the same narratives being told from a different angle or in a different style. My book uses a format of chronologically arranged vignettes to tell a series of brief stories about an important event from the city's past. When combined with a number of dynamic images, I think my readers will be informed and delighted.
Q: What do you enjoy about the book-writing process? What challenges you?
A: After I plan out a book, I start the research and writing. Staying on track throughout the entire process is what I find most challenging. Seeing the finished product is what is most enjoyable. Putting a book together also tests a number of other skills—procuring images, obtaining publication permissions, working out a marketing strategy. All these things have to fire on all cylinders for a book to be a success.
Q: How does writing books help your career?
A: Well—writing books IS a major part of my career! However, I've found that prospective freelance clients are impressed when they discover I'm also an author. It carries a lot of currency. And while I love to write articles and other types of journalism, the fun of having a book with my byline on the cover is truly wonderful.
Q: What else inspires you?
A: That the more one studies Detroit history—or any history for that matter—the more it's possible to understand the challenges and dilemmas of the present, and that the hardships and difficulties faced by past generations are not all that different from our own. As Santayana said, "those who fail to learn from the errors of the past are doomed to repeat them."
Vachon will present the book at a variety of events around the area, including talks at Pages Bookshop May 14 in Detroit and Barnes and Noble in Shelby Township (May 11) and Allen Park (May 18).