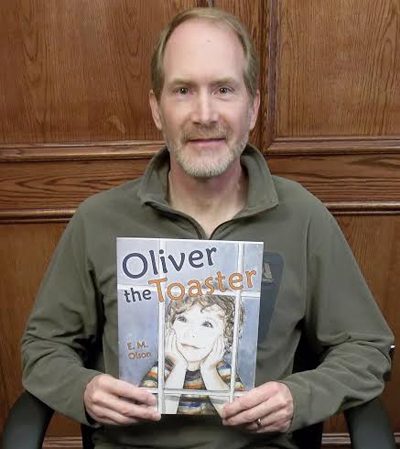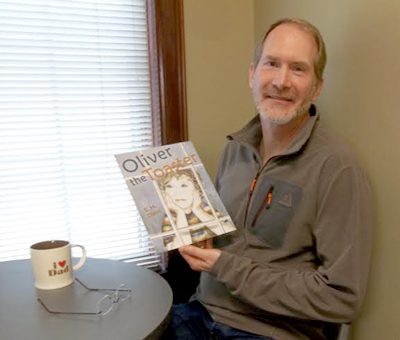 Pretty much every kid experiments with being an author –writing a story, creating the illustrations and stapling it together to show Mom and Dad.
E.M. Olson took that dream and brought it into reality. The successful business attorney just wrote his first book, "Oliver The Toaster," which is aimed at children ages two through eight. He came up with the idea for "Oliver The Toaster" in early 2014.
He wanted to write a kids' book because of his own children, Olson said. He loved sharing stories with his family, and hanging out with a book or two became a regular nightly activity.
"Reading books with my kids was one of my favorite things to do while they were growing up," says Olson. "I have always loved writing and as long as I can remember I have thought about writing my own children's books."
Olson received his Bachelor of Arts from Michigan State University and his JD from Wayne State University Law School. He is now a business attorney in Rochester, Michigan. He is married and has two grown children.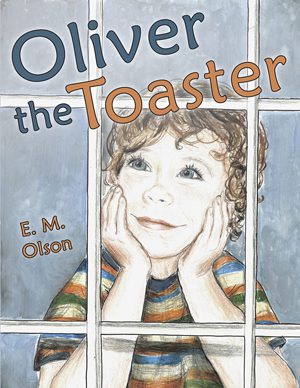 A division of Simon and Schuster called Archway Publishing put out "Oliver The Toaster" in October. It tells the story of 5-year-old Oliver, who decides one day that he doesn't want to be "ordinary" any more. So he decides to become a toaster, creating his own costume out of a cardboard box.
In the story, Oliver tries to prove that a toaster can do everything a boy can. However, Oliver realizes through a series of challenges that is he not so average after all. According to the publisher: "This illustrated children's story explores the use of imagination with one of the best toys of all time—an empty box. It shares a powerful truth—while costumes have their limits, imagination can make everything more than ordinary."
"I am in the process of writing another children's book," the newly minted author says. "All of the reactions I have received so far have been positive."
Olson will do a private book reading for kids in Royal Oak Beaumont Hospital in December where parents can also purchase the book. Olson plans to do public readings at local libraries and elementary schools soon. Dates will be published at Olson's website and on Facebook.