If you are a student or know a student interested in marketing, advertising, social media or the truth behind "Mad Men," then we've got an event for you.
This Saturday, the Adcraft Club of Detroit is hosting its annual AdCon conference aimed at students considering the advertising field. And if pre-registration tells a story about not only student-interest levels as well as the economy, then things are looking pretty rosy.
So far, more than 275 people have registered for AdCon, Adcraft President and Senior Vice President and Head of Digital for Carat Phil Rzepka said. The event typically gets another 25 who pay at the door, so attendance will easily top 300 this year, he noted, making it the best-attended AdCon in the group's history.
Some background: AdCon 2K14 is considered a "must-attend event" for students, who hear what agency life is like from some of the area's top professionals. The focus, Rzepka said, is on a dialogue between presenters and students. Students will also have the opportunity to directly network with professionals and receive valuable resume, portfolio and interview tips from recruiters.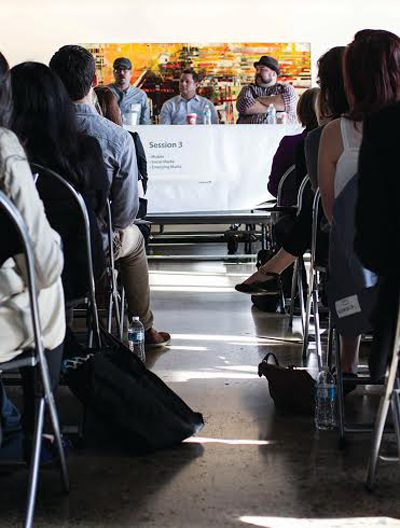 About Adcraft Club of Detroit: Established in 1905, the Adcraft Club of Detroit brings together members of the media, advertiser and agency community to exchange big ideas, support and educate one another as means of evolving their own professional development and their creative industry. With 1,600 plus members, the Adcraft Club of Detroit houses some of the most well-respected and established consumer brands in the world.
When Rzepka began volunteering for the event, it had three main sessions. This weekend's event will have seven, including account management, strategy, media planning, analytics, emerging media and public relations.
"The marketplace is changing so much that we need these different panels to represent the many sides of the profession and give students an idea of what to expect from the industry," Rzepka said.
Lunch is just as important as the morning panels. Every table will have at least one to two advertising professionals, who volunteer their time that day to share their expertise, Rzepka said. After lunch, a panel of human-resource managers will talk about resumes, offer critiques and conversation about what they're looking for in job candidates. There also will be a raffle of 10 "free" interviews with Detroit-area agencies.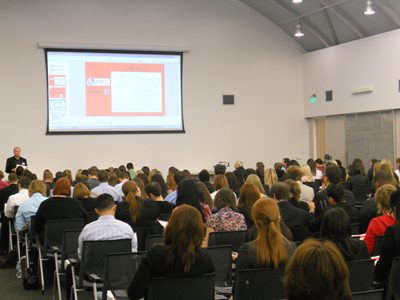 "This is about the club giving back and making sure that students know there is opportunity in Detroit. It really is a learning opportunity to understand a little bit more about the companies that are here and the major employers," Rzepka said. "It offers unbridled access to professionals in the business and the ability to ask the questions they'd be afraid to ask elsewhere."
Event Details
DATE: Saturday, November 15
TIME: 9 am – 4 pm
LOCATION: Taubman Center, College for Creative Studies Campus, 460 W. Baltimore Ave., Detroit 48202