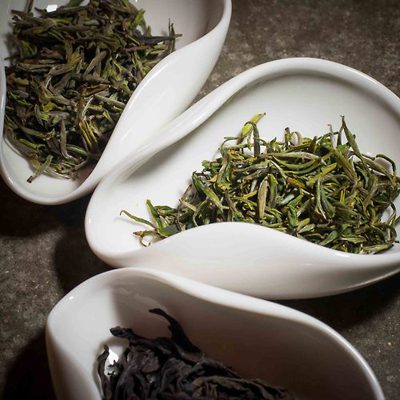 A cup of tea may be one of life's most familiar and comfortable beverages – its warmth and flavor serve as a soothing force against cold nights, cold viruses, cold hands or anything else that ails you.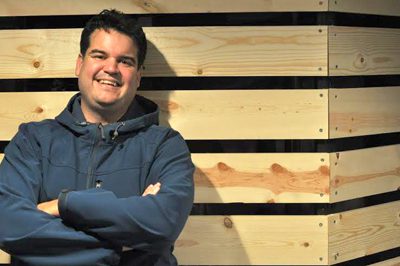 Under the careful management and reverence of Joe Uhl, tea takes on another important yet overlooked purpose: To create conversation with the people around you. Tea, Uhl gently admonishes, asks you to slow down, breathe and reflect.
Uhl is the proprietor of Joseph Wesley Black Tea, a business that combines curation, creation and marketing of tea. Not just any tea, mind you. Joseph Wesley is not your grandma's version. This tea, hand-selected, estate grown and imported from regions of India and China, is shared "With Great Craft and Care," as Uhl's logo states.
Starting a business was a hopeful dream, Uhl said, and the experience hasn't disappointed. He hesitated post-college to go into the tea business, opting instead to become an attorney. He practiced law for about eight years before diving deeply into the local food/maker/hand-crafted culture that Detroit has embraced.
"It was tea all along," he said. "My friends know those years as an attorney was an anomaly."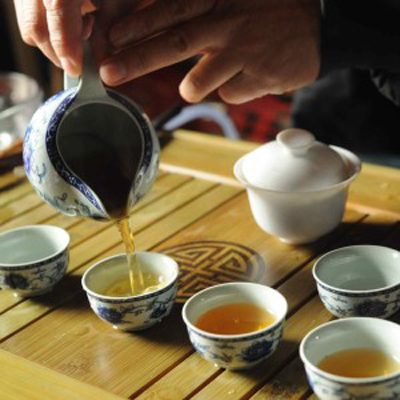 Because of his passion for tea, Uhl has traveled the world many times over. His tea journey started with a trip to Malaysia. It was 1992, and Uhl was a student with an open mind and a thirst (sorry, couldn't resist) for new experiences. He was on a sports team there, and instead of rolling into bars late at night, they'd hang out in tea rooms, laughing and telling stories.
"It was a chance for all of these friends to get together and discuss nonsense," Uhl recalls, and he wanted to create those moments for friends and strangers through his tea.
Over the past year, he has been across the United States. This fall, he's been to New York City (where he shared tea with Martha Stewart's staff) and then traveled to the Philadelphia for the Coffee & Tea Festival there.
"I've never done anything like this before, so it's hard to gauge" its success so far, he admits. But there is some proof: Early in the brand's life, it was named one of the top 25 tea brands in the world for packaging and design. People appreciated Uhl's aesthetic, his authenticity and, most of all, his tea.
Uhl's teas can be purchased online at www.josephwesleytea.com. But you can also find it in Ann Arbor at Zingerman's. For Detroit, it is in all three Pure Detroit locations, both Stella International Coffee locations, Urban Bean Co., Nest, Cliff Bell's, Woodbridge Pub as well as Traffic Jam and Snug. It also is found in Ferndale at Eight Degrees Plato, In Birmingham at Mill's Pharmacy + Epicurous, Grosse Pointe at Fresh Farms Market and in Lansing at Old Town's Corner Store.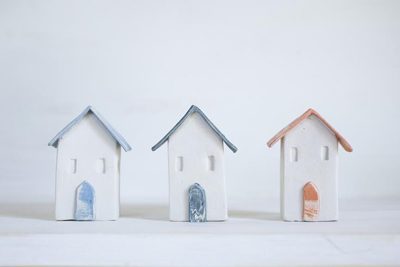 Uhl also gives back to the community through his tea. Joseph Wesley Black Tea and Canadian potter Dayna Wagner created "tea houses," an iconic symbol of community, to raise funds for the Detroit Freedom House. These little houses allude to the iconic tea pets, a nine-hundred year old Chinese tea tradition in which people douse an unglazed ceramic animal figurine with tea. In feeding their pet in this way, people hope that they might acquire the attributes of their tea pet. In its way, these tea houses hope to impress upon their users the importance of freedom, family and home, Uhl said.
Interested in trying a cup? One way that Uhl shares the "tea culture" is through Tea Dens. These events happen on occasion (check his Facebook page and Twitter for dates), allowing anyone to drop in as they pass by the host location, in this case it is the letterpress shop Salt & Cedar in Detroit's Eastern Market. There, you pull up a bench (mine was covered in a warm faux fur), drinks tea and discuss topics as wide-ranging as parenthood, education, design and more.
The group – which ranges from graphic designers to writers and beyond – sips each round of tea slowly. They discuss its flavors, which change with every pour. They talk in everything from whispers to shouts. It's exactly what Uhl wants. It is a room where tea is appreciated.