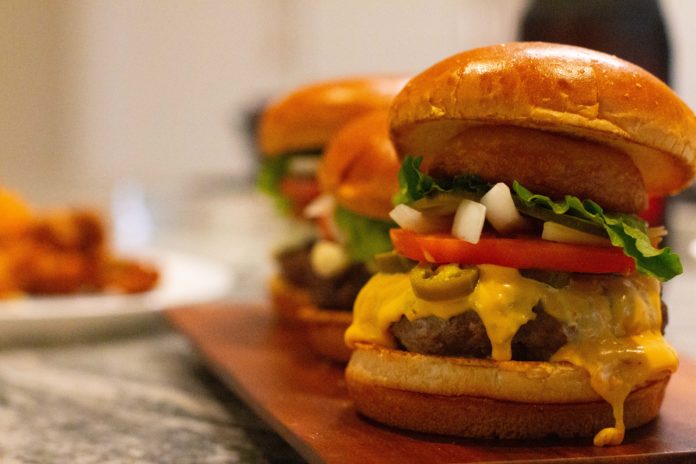 Grand Rapids-based Stella's Lounge, best known for its famous burgers, is joining forces with HopCats throughout the state to present Stella's Cloud Kitchen.
What is a cloud kitchen? Also referred to as ghost kitchens, shared kitchens or virtual kitchens, food is offered through delivery-only versus dine-in. The cloud kitchen concept allows restaurants like Stella's to operate out of another restaurant, in this case HopCat Holland.
Stella's Cloud Kitchen will offer a variety of snacks, burgers and ice cream sandwiches in Holland, Kalamazoo, Lansing, Detroit and Ann Arbor. Food will be available for pick-up and delivery via Grubhub and DoorDash with plans to expand to even more locations in the future.
"Stella's Cloud Kitchen is a bit different," said Michele Ary, Social Media Coordinator. "Our mission is to bring the Stella's you know and love to your home."
Cloud kitchens are popping up throughout the country, as COVID-19 and social distancing continue to make many restaurants unviable, many were forced to shutter during social lockdowns in March and April which resulted in many people turning to food delivery to enjoy their favorite menus. With the latest indoor dining restrictions in Michigan, it is more important now than ever before for restaurants to be creative, Stella's officials said.
"A cloud kitchen format allows us to be innovative and flexible to launch more than one brand using the same kitchen." said Shawn Blonk, VP of Operations. "We hope to continue to expand Stella's Cloud Kitchen to other HopCat locations throughou 2021."
Beverage manager Justin Pollock pointed out this isn't a new idea.
"Over the years, we've thought a lot about finding new stomping grounds for our famous burgers and vegan dishes, but the timing wasn't right," Pollock said. "Fast-forward to 2020: we're knee-deep in a global pandemic and thanks to recent advancements in technology, the light bulb went off and we're bringing a slice of Stella's to the Lakeshore!" For more information go to www.stellaslounge.com