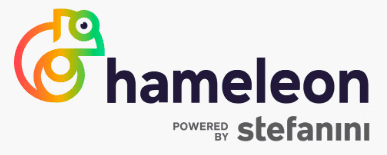 SOUTHFIELD, Mich., July 11, 2022—Stefanini Group, a $1 billion global technology company specializing in digital solutions, with locations in 41 countries across the Americas, Europe, Australia and Asia, announced it is launching Chameleon: a custom configured portal with a centralized interface containing all things pertaining to employees' work life. The portal is a place to view information, request details, order IT services, among additional features like real-time wait updates. Chameleon provides a state-of-the-art, self-adapting user experience that allows for improved internal technology services.
"The new digital frontier is in user experience and Stefanini is eager to see Chameleon's cutting-edge impact," said Shayne Quaas, Director Emerging Technologies at Stefanini. "Chameleon is self-adapting—customizing its own features based on user persona—and easily connects users with an abundance of tools. When it comes to internal service and support, Chameleon is equipped, versatile and ready to propel ITSM to new heights."
To address the need for an elevated employee experience, Chameleon was created to construct a portal containing better internal customer service for employees—one also easily adaptable to the user. Chameleon is anticipated to be an optimal tool in employee retention, especially when competing for younger workers and improving internal satisfaction.
Chameleon is persona-based (automatically personalized based on provided information such as geographic location and language preference) and self-adapting—which allows the portal to change depending on user profile. Language adaptability is a considerable asset of Chameleon, as the platform will present information in its user's preferred language.
Additional customizable features of Chameleon include: chatting with a live agent, receiving average hold time, integrating with Sophie4You—an AI virtual assistant—and checking the health score of your device. Chameleon is also equipped with technologies leveraged to power the portal, such as custom integrations and ITSM tools, and metric impacts.
Chameleon is the latest innovation offering from Stefanini. It is currently available for the ServiceNow, 4Me and Ivanti ITSM platforms.
To learn more about Stefanini Group, please visit www.stefanini.com.