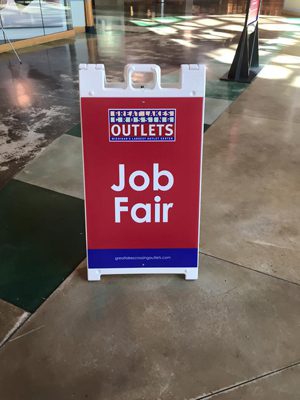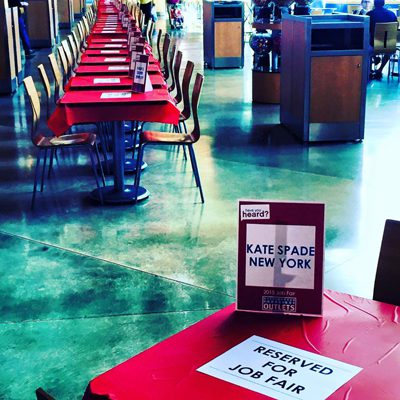 Consider it a hint of the holiday season to come: Retailers say they expect it to be a bit tougher this year to find seasonal employees because of Michigan's low unemployment rate and the tighter job market as a whole.
Michigan's unemployment rate dropped to 5.1 percent in August, its lowest point since 2001. That means retailers have to go out of their way to find, attract and retain these seasonal hires. Holiday hiring always increases around September though January as stores, restaurants and the like seek extra hands to handle the increase in business.
Signs of hiring are all around. Kohl's sent out a blanket email to all of its subscribers, reminding people that employees receive a handsome discount. Stores such as Best Buy have hung up signs in front windows. Great Lakes Crossing hosted a Job Fair recently, drawing dozens of applicants for the nearly 70 employers from the Auburn Hills mall who attended.
Large retail chains such as Macy's say they adding workers in distribution, online fulfillment and call centers nationwide, preparing for the annual business bump that comes in the fourth quarter. Despite hiring an anticipated 1,650 additional employees in Michigan, Macy's noted that its 2015 seasonal hiring plan is essentially flat to last year, company officials said.
That matches the retail holiday hiring outlook from global outplacement consultants Challenge, Gray & Christmas Inc., which said last month that it expects seasonal employment to be about the same as it was in 2014 when retailers added 755,000 to their payrolls from October through December.
Still, Metro Detroit retailers are eagerly seeking that all-important holiday hand, hoping to find enough workers to meet customer expectations for service. Fred Hajjar, owner of websites Ugly Christmas Sweater and TVStoreOnline.com, said he is bringing in more than a dozen additional workers to his staff this holiday.
At retail boutique Leon & Lulu in Clawson, co-owner Mary Liz Curtin is looking for more than 10 cashiers, warehouse stock staff and salespeople for her single location. "We need people with bright, shining personalities," Curtin said.
Craft Breww City in Farmington Hills is boosting its hiring to balance the increase in holiday parties that it is already seeing so far this holiday, said Curtis Nordeen, director of operations for the nearly year-old restaurant and brew pub.
Offering flexible schedules is one way that the restaurant hopes to attract employees in both the short and long term, Nordeen said.
"That is the nature of the hospitality business right now – people want flexible with hours. We're happy to work with (our employees) to make sure other obligations are maintained. It's part of our associate first mentality," Nordeen added. "It's challenging but it's important for students or people with kids. It's helpful that we also have a manager who likes puzzles."