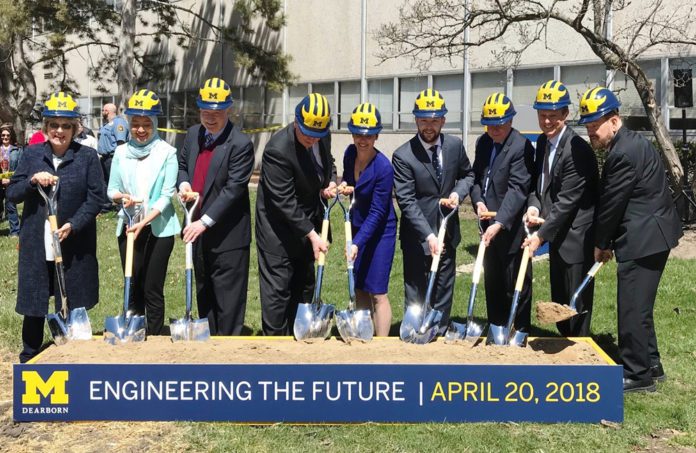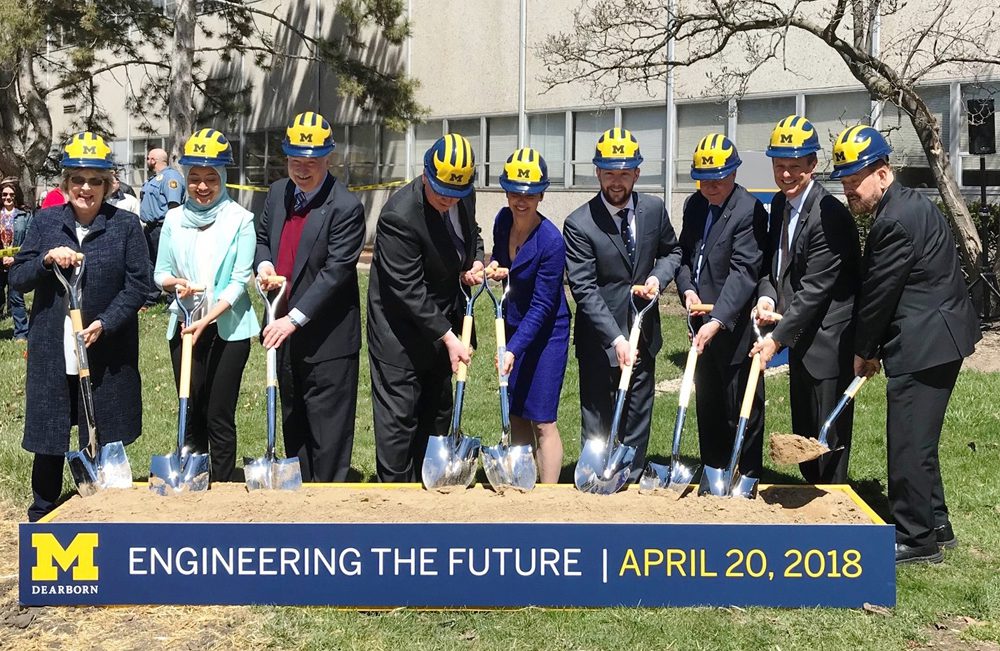 In an effort to boost careers in engineering and develop engineering education at the University of Michigan-Dearborn, the University recently received a $1 million gift from the Omron Foundation, Inc. to establish the Omron Robotics and Human Factors Lab in the university's new Engineering Lab Building.
In addition, the Omron Foundation created the Omron Endowed Scholarship in Electrical Engineering.
This leadership gift is Omron's largest to a university to date and demonstrates their commitment to investing in engineering education with their first named lab in Michigan. UM-Dearborn and Omron officials announced the gift on campus during a groundbreaking ceremony in April for the Engineering Lab Building.
"We are grateful to the Omron Foundation for this historic investment in the future of engineering at UM-Dearborn," Daniel Little, chancellor, University of Michigan-Dearborn, said in a statement. "Their support is key to this transformative project, which will advance our academic programs and expand our capacity for premier research and industry partnerships."
With its expected opening in Summer 2020, the new ELB will be a signature building on campus that will transform engineering education, the College of Engineering and Computer Science and the university. It will include cutting-edge teaching labs and modern classrooms designed to facilitate entrepreneurial problem solving, encourage multidisciplinary cooperation in the context of 21st-century engineering instruction and provide students with new collaboration and project spaces.
"Through the Omron Foundation, we are delighted to have the opportunity to support this amazing innovation investment at the University of Michigan-Dearborn. At Omron, we continue to make revolutionary new developments in human robotics harmonization. With the vision and talented research teams ever evolving at UM-Dearborn, we are committed to not just this engineering lab, but the scholarship programs to support future generations of engineers, fortunate enough to study in this impressive new environment," Nigel Blakeway, managing executive officer, OMRON Corporation, chairman and CEO, OMRON Management Center of America, and president of the OMRON Foundation, said in a statement.
In addition to student education, the ELB will provide opportunities for pioneering research partnerships with industry. Leading-edge laboratories include power engineering, cybersecurity, human factors and robotics, and bioengineering. The new facility also will allow for expanded K-12 and community outreach efforts, with a focus on women and minorities.
Designed by SmithGroupJJR Detroit, the $90 million project was initially approved in June 2016. One-third of project funding will come through the state of Michigan's capital outlay budget, one-third from bond financing, with the remainder coming from individual, corporate and university support. Last year, the university announced a $1.25 million donation from University of Michigan Regent Ronald N. Weiser and Eileen L. Weiser.
Construction will begin in spring 2018. Once completed, the new ELB will include 123,000 square feet of space—57,000 square feet of renovation and 66,000 of new building construction.