Fresh flavors, smart menus and keen marketing sense are on tap for downtown Detroit with four new restaurants opening this summer and fall.
Bedrock Real Estate Services on Wednesday announced three new eateries and introduced one of its new "The Z" tenants to the public. These locations will set up shop in Detroit's Central Business District, mostly along the Woodward corridor, officials from the real-estate company said.
The three newbies are: Wright & Company at 1500 Woodward with 3,107 square feet; Freshii at 1001 Woodward with 1,066 square feet and Mike's Kabob Grille inside the Chrysler House with 1,916 square feet. Along on hand was 7 Greens, which will go into The Z parking garage.
"We are focused on attracting a variety of quality sit-down and quick-casual restaurants in downtown that create an urban experience that can't be replicated in the surburbs," Dan Mullen, Vice President of Leasing and Development for Bedrock Real Estate Services, said in a statement. "The added variety of new restaurants is just what downtown Detroit needs."
The new tenants Bedrock recruited are: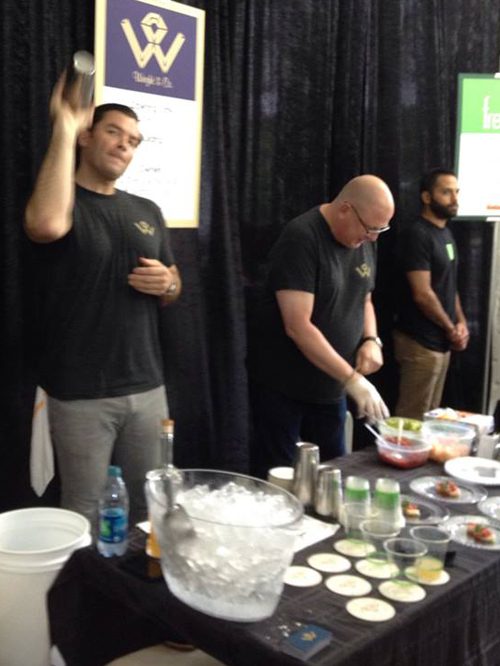 • Wright & Company: This is a joint venture between Dave Kwiatkowski and Marc Djozlija. Dave is the owner of the Sugar House, an amazing bar in the Corktown area that serve craft beverages, meaning they are created with house-made syrups and the like. Marc is the former head chef at MGM Grand's Wolfgang Puck. Their restaurant will be on the second floor fo 1500 Woodward at the northeast corner of Woodward and John R. It will specialize in contemporary American small plates, craft cocktails and natural wines. The restaurant will open this summer with hours from Monday to Wednesday from 4 p.m. to midnight and Thursday through Saturday 4 p.m. to 2 a.m. The tasting the duo offered Wednesday was fresh and bright, which was great. But the drinks – even the small, afternoon-appropriate sample, shows that Wright & Company will be a must-try venue for the season. Any season.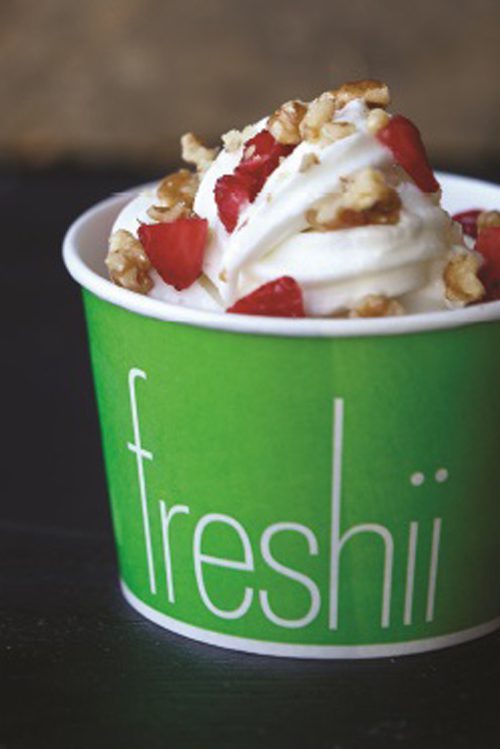 • Freshii is the brainchild of Lunchtime Global owner Randy Dickow and his brother, Andrew Dickow. Freshii will focus on offering "fresh and nutritious meal choices for people on the go," meaning there will be lots to grab-and-run meals. The franchise was founded in Toronto and is now in large North American cities including Chicago, New York, Washington D.C. and San Francisco. It offers salads, wraps, soups, burritos, rice bowls, fresh-squeezed juices and more. The Detroit location opens in September with breakfast, lunch and dinner Monday through Friday. Its fresh Mexican-inspired salad was a huge portion of feel-good eats, and the fresh-pressed juice made me feel good about drinking kale. And that's a major accomplishment.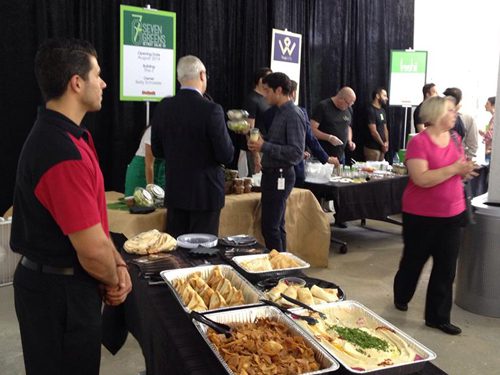 • Mike's Kabob Grille is a family-run Lebanese restaurant operated by longtime caterers Mike Abdallah and his son, Mike. It is now open in the lobby of the Chrysler House. The menu ranges from the very traditional to Middle Eastern cuisine. It is open for breakfast, lunch and dinner Monday through Friday from 7 a.m. to 8 p.m. and Saturdays from 9 a.m. to 2 p.m. The sample from Mike's was outstanding – the spinach pies are tradition with no feta with the softest, freshest dough around. The shawarma sandwich will have me coming back for many more tries because it was light, fresh and full of flavor. Because I go to many meetings at the Chrysler House, this will become a regular favorite, I can tell.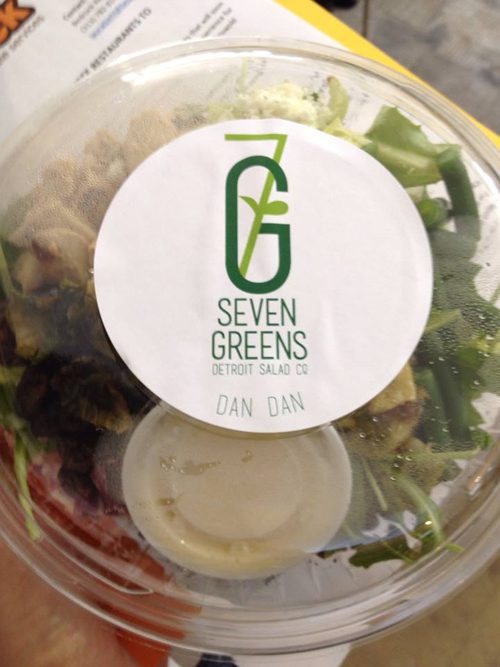 7 Greens, which will open soon in The Z, also brought out some samples of its salads, granola and cookies. The Dan Dan Salad was so bright and full of greens that I felt healthier just looking at it. The toppings were plentiful and beautiful. The salad dressing that came with it was delightful – clean, well seasoned and delicious. Plus, the cookie was quickly scarfed down by three kids who got to try a small portion of it, which shows that it is both nutritious and delicious. This will be a must-try destination as well because of the friendly owners and the great food options.