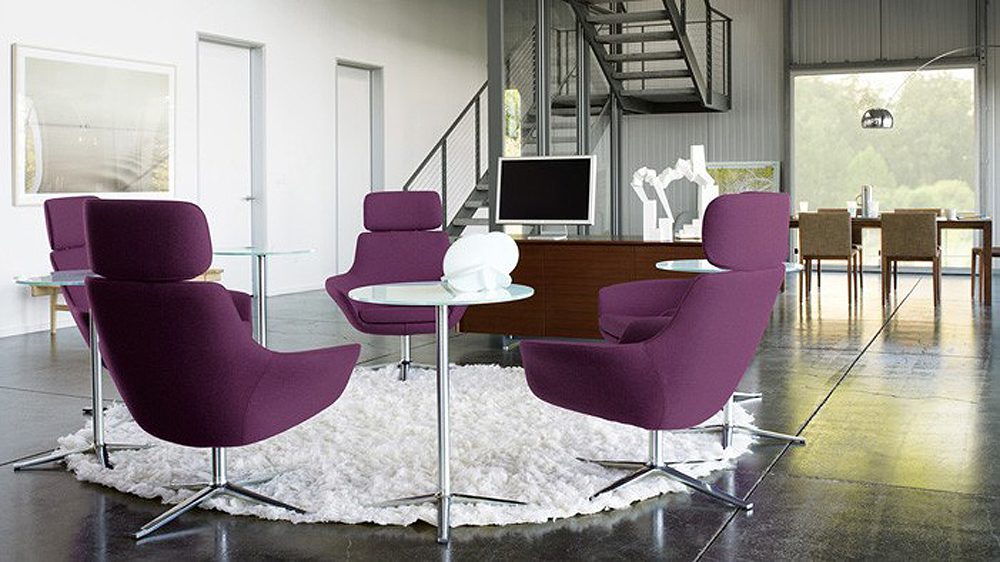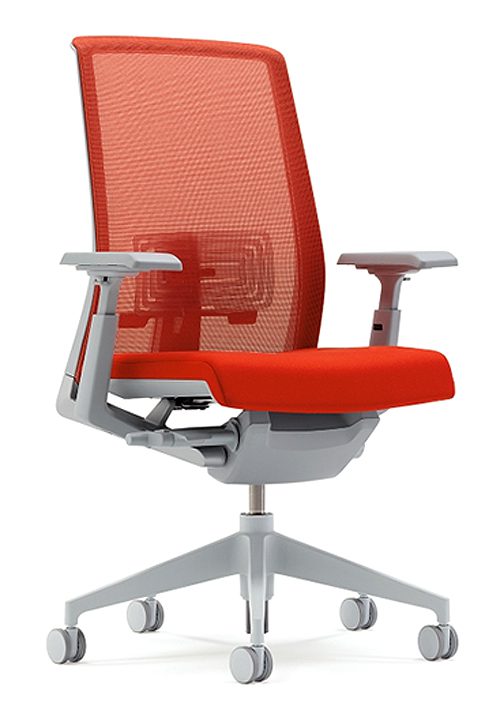 One of the first things Mary Ann Lievois does when people visit ISCG in Royal Oak is ask them to pull up a chair. Or two. Or ten.
That's because seating – comfortable, ergonomic and stylish seating – is a core component of everything the workplace-design company does for its clients.
Chairs are simple creatures in some ways, but they have a serious job. Having the right chair means a lot to employees and businesses, Lievois contends. A worker who feels well seated tends to be more productive. A business that has ample seating feels more welcoming.
Having a variety of places to sit also is a key part of any modern office, Lievois notes. Because of WiFi, laptop computers, tablets and smartphones, people can work wherever they want these days. That means every seat in the house needs to be designed with mobility in mind.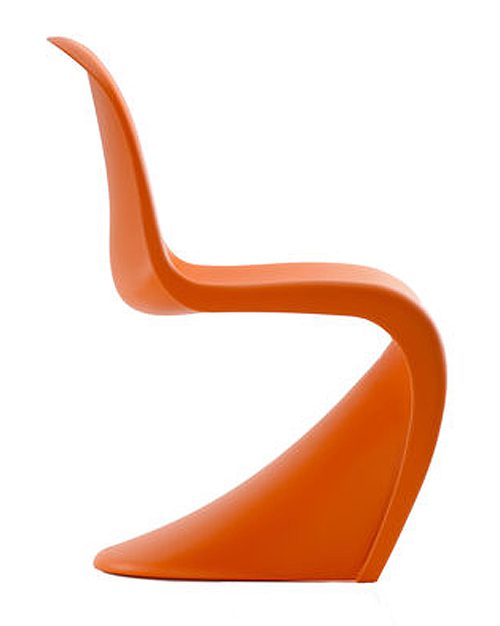 Plus, the chair is a great base for creativity. Designers throughout the years have played with the chair to such a degree that it can take many shapes and still remain functional.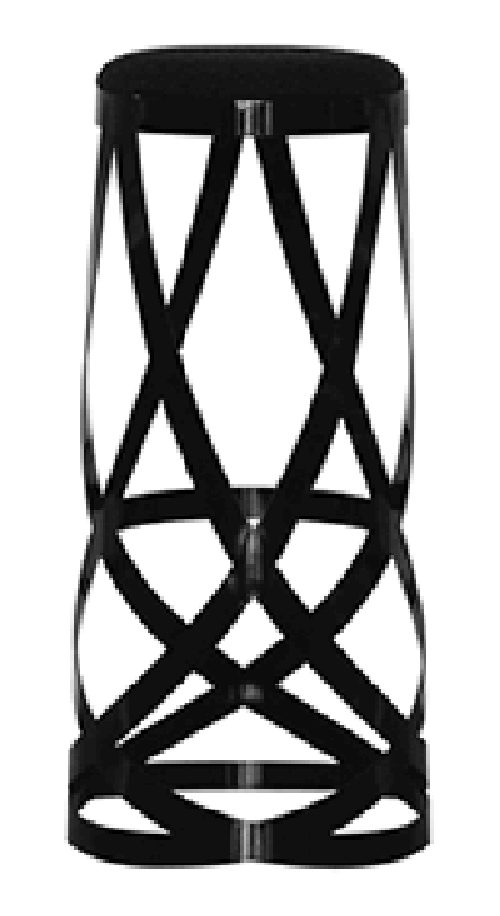 That is why the Royal Oak company of interior specialists has a huge selection of chairs. Its office is the best kind of laboratory. Not only does it provide chairs for its own employees, but it has a large array of samples within its design center/event space for you to try. It even designed a special "stadium seating" area where you can see its favorite offerings and give them a spin.
Here, Lievois and ISCG staff created their "Top Ten" list of their favorite chairs. We hope you find a few that might make a good addition to your office. (Our favorite? The Fit. It looks kinda strange, but you wouldn't believe how delightful it is. Truly the definition of fun and functional.)
Haworth: Very Task Chair
User comfort is prioritized in the ergonomic design of this elegant task chair. It fits seamlessly into every environment, with claims of near 100% recyclability.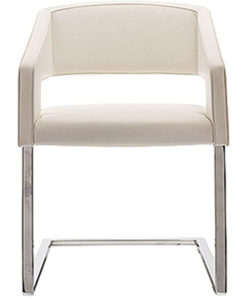 Kimball: Fit Seating
Meet the contemporary beanbag chair. This fun, modern chair is the perfect addition to any media center or recreation room.
Vitra: Panton Chair
This classic, iconic chair was introduced in the late 1960s and is recognized as a statement of high design to this day. Well-suited for indoor and outdoor environments, it is simple and lightweight.
Cappellini: Ribbon Stool (Haworth Collection)
A durable, high-gloss finish and graceful lines characterize this distinctive stool. Available in high or low versions, this stool offers comfortable seating or can be used as a unique side table.
Bernhardt: Cardan Chair
Cardan seating embodies a timeless aesthetic. This tailored chair bridges multiple styles and complements any workspace.
Castelli: B_Sit Chair (Haworth Collection)
Rediscover sled base chairs. This sophisticated seating redefines cantilever design through the innovative use of rectilinear metal; exuding quality in both materials and workmanship.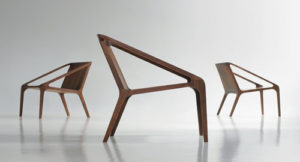 Coalesse: Bob Lounge Chair
Celebrants of the modern, retrophiles, and fans of Mad Men alike will appreciate this reinterpretation of the Eames Lounge chair. Complete with headrest and coordinating ottoman, this chair is an instant classic.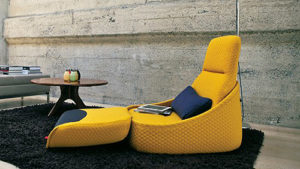 Bernhardt: Loft Chair
The inherent beauty of wood shines through the natural oiled walnut finish of this piece. The introduction of this furniture to the household or office is on par with adding fine art.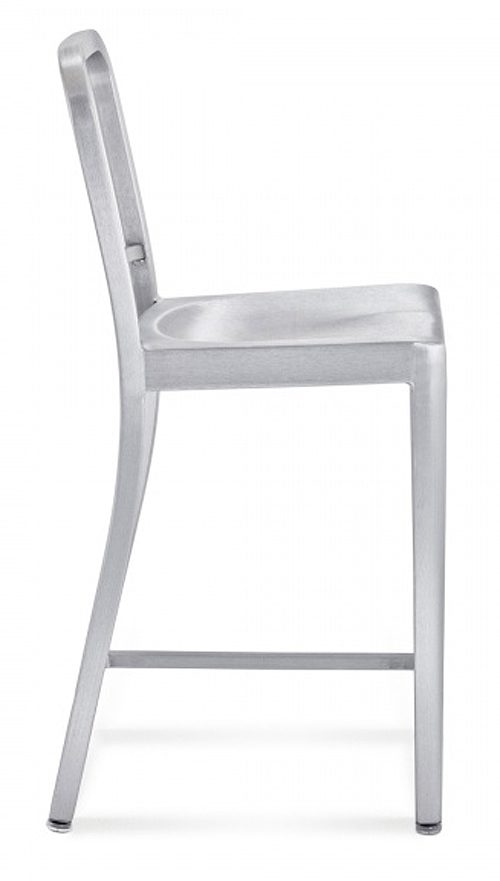 Coalesse: Hosu Lounge Chair
This funky, multi-functional chair is ideal for stretching out, without sacrificing productivity. Storage pockets, a lumbar pillow, and cord pass-through equip this lounge chair with the necessities for efficient relaxation.
Emeco: Navy Chair
Initially engineered for utility aboard naval submarines during World War 2, this chair is still produced from recycled aluminum using the same famous "77-step Process". Available in a variety of heights and colors, the Navy chair is guaranteed for life.
Love these gorgeous chairs? Can't enough of them and beautiful office spaces? Share your photos of your chair — good or bad! — and we'll share it here on Corp! And if you have an office that you think the rest of us will envy, drop us a line. We'll feature it here in The Break Room and break a few hearts out there.