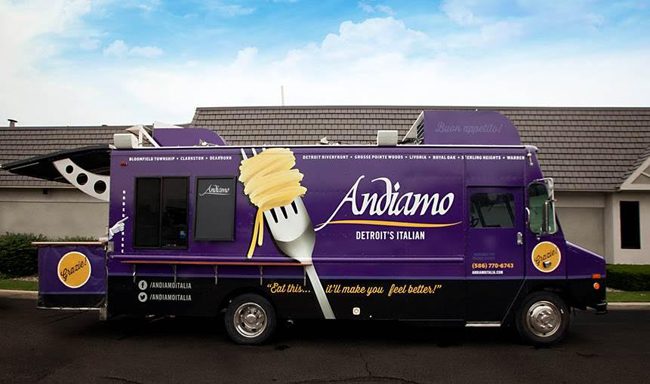 Food trucks are a tasty trend that seem unstoppable – and that's a good thing if you're headed into downtown Detroit for a bite this summer.
Near Campus Martius – home of the "beach" and lots of activity thanks to sponsors including Quicken Loans – you can find a parking lot full of "Downtown Street Eats," now through Labor Day.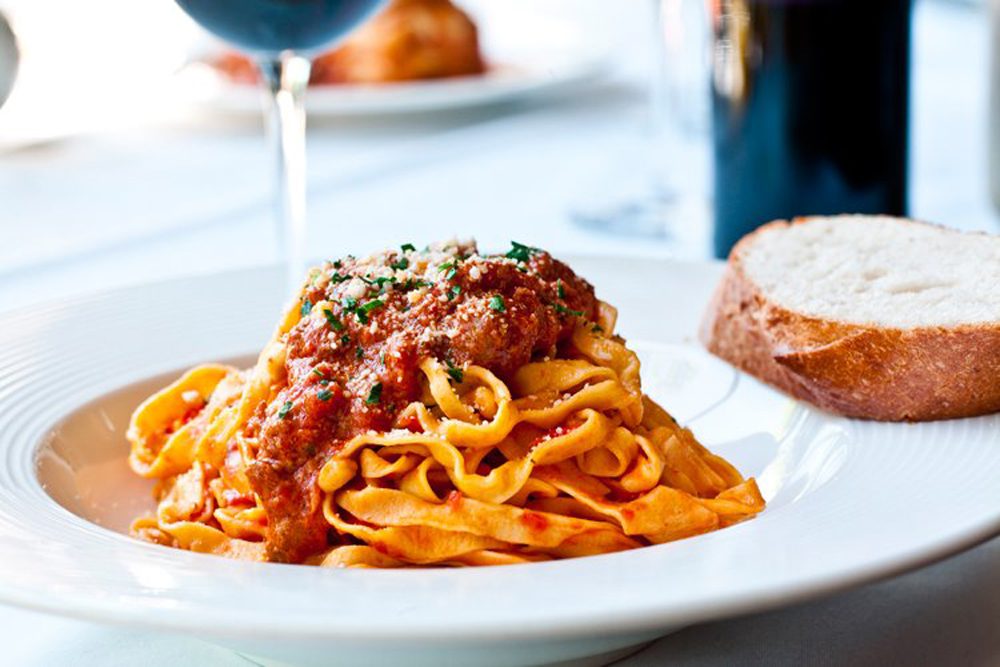 Some of the delicious offerings include Stockyard, Union Street Detroit, Los Dos Amigos, NYC Yogurt Truck, Grillz On Wheels and Chef Cari.
One of the newest trucks on the block is Andiamo Restaurant Group, which has redefined Italian dining in metro Detroit since 1989, has launched their own food truck, bringing its Italian food favorites on the road and into communities starting this summer.
Menu offerings will rotate and will include several items reflective of Andiamo restaurants, such as calamari, sausage and peppers, and pasta with meatballs. New dishes with an Italian street food flair will include a meatball sub, mozzarella bottone (crispy fried mozzarella cubes in a tomato-bacon olive sauce), eggplant rollatini, panini, and salads.
The food truck, which recently debuted at the Detroit Grand Prix, will be found around town this summer at various events, festivals, food truck rallies and is also available for catering and private events.
"Food is our passion at Andiamo and has been for over 25 years and our new food truck allows us to share that passion and take it on the road and into the community," said Joe Vicari, founder and CEO of Andiamo Restaurant Group. "The food truck movement is a relevant and natural next endeavor for us to reach new and younger customers in a fun and exciting way."
The 18-foot food truck is equipped with a pasta cooker, fryer, flat top, chargrill, oven, and even a coffee maker, allowing the team to produce the same quality food served in Andiamo restaurants. Once customers order from the window, the truck features a large pop-up bar on the rear of the truck offering a spot to dine and overflow service.
To locate the Andiamo food truck, visit www.andiamoitalia.com or on Facebook (facebook.com/andiamoitalia) and Twitter (@AndiamoItalia).