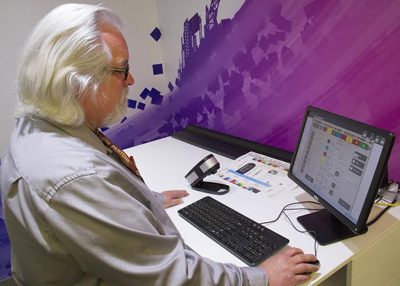 With so much high-tech stuff coming into the marketplace, it can feel overwhelming to try to understand it all. In many cases, it is up to companies to come up with ways to educate their workers, vendors and customers on the latest-and-greatest technology.
That is why the X-Rite's new Customer Experience Center in Grand Rapids is worth a look and then some. The opening coincides with the X-Rite's Dealer event, where the company hosts dealers and valued added resellers that serve a variety of industries from industrial to print and packaging.
X-Rite is a global leader in color science and technology. Along with its subsidiary Pantone, X-Rite employs more than 800 people in 11 countries. The company's corporate headquarters are in Grand Rapids with regional headquarters in Europe and Asia and service centers across Europe, the Middle East, Asia, and the Americas.  X-Rite Pantone offers a full range of color management solutions used by manufacturers, retailers, printers, photographers and graphic design houses to achieve precise management and communication of color throughout their processes.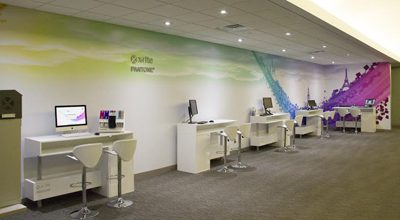 The new Center showcases X-Rite's color management and measurement solutions and provides customers a chance to see how the technology works.  Customers and dealers will learn how companies around the globe leverage X-Rite to bring added value and appeal to consumer goods.
"Most brand owners and their supply chain partners understand the importance of accurate color in representing a brand image," said Ron Voigt, President of X-Rite Pantone. "When customers visit our Customer Experience Center, they will see first-hand how these solutions combine to create an end-to-end, closed-loop digital color workflow that is unique in the industry. It takes the guesswork out of color measurement and management."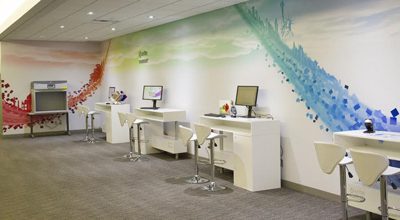 Color measurement and management solutions from X-Rite Pantone that are on display in the Center include:
• Next-generation color measurement instruments;
• Colorimeters and spectrocolorimeters that ensure accurate calibration of monitors and displays;
• Lighting solutions that ensure an accurate color measurement and viewing environment;
• Farnsworth-Munsell Hue Test, a popular color vision test;
• Physical color reference guides from PANTONE, including custom Digital Draw Downs from the PantoneLIVE libraries; and
• A variety of software solutions, each targeted at specific industries and designed to augment color measurement instrumentation while improving color communication, color profiling, inter-instrument agreement, track-and-trace and more.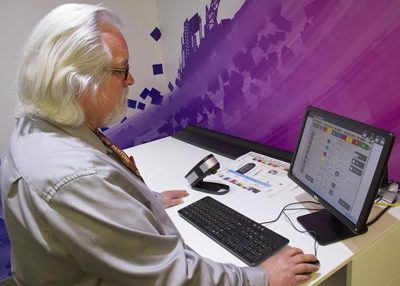 Visitors to the Center will also learn how X-Rite Pantone professional services, training and certification programs can help customers better address color issues, ensure a consistent color process across the entire supply chain and rapidly bring staff up to speed on the proper use of color measurement and management instrumentation and software solutions.